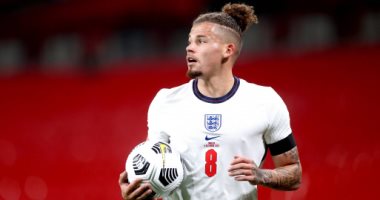 Manchester City, the English Premier League title holder, is close to finding a possible successor to Brazilian star Fernandinho, as the newspaper "The Sun" revealed today in a report that the management of Manchester City is watching Leeds United midfielder Calvin Phillips.
Phillips has been providing great levels with Leeds since last season, to the point that Gareth Southgate, coach of the English national team, has been relied upon for Euro 2020, and Pep Guardiola, the City coach, is targeting his inclusion in the team, next summer.
The newspaper added that Guardiola believes that Phillips will be the perfect replacement for the 36-year-old Brazilian Fernandinho, who is playing his last season with the sky blue.
She indicated that the Leeds United management would ask for at least 26 million pounds for the sale of Phillips' contract, which is not a large number given the player's capabilities.
The Manchester City team is preparing to face its German counterpart Leipzig tomorrow evening, Wednesday, in the first round of the first group of the European Champions League at the "Al-Ittihad" stadium.