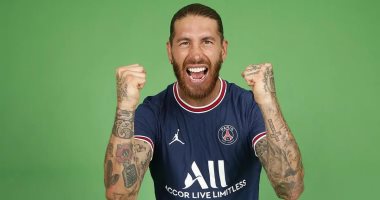 Press reports revealed the date of the first appearance of Sergio Ramos, the defender of Paris Saint-Germain, with the French capital club, after recovering from injury.
Ramos has not played any friendly match with Paris Saint-Germain, since joining the team this summer on a free contract deal, after injuring his left foot.
And, according to the French newspaper, "Le Parisien", Sergio Ramos is ready on the physical and technical side to participate with Paris Saint-Germain, and it is possible to see him against Metz in the seventh round of the French League competition.
Ramos, 35, arrived at Paris Saint-Germain during the current summer Mercato, with a two-year contract, after the end of his contract with his former club Real Madrid, which he continued for 16 years.
It is worth noting that Paris Saint-Germain is at the top of the French league standings, with 12 points, from a total of 4 meetings it played with the French capital club.