A newspaper report revealed south china morning The spread of the "Mo" variant of the Corona virus in 49 US states, with Nebraska being the only state in which a variant case has not been detected, and health officials believe that Mu More transmissible than the delta variant and has the potential to be resistant to vaccines.
According to Newsweek, the mu variant was detected in 49 states in the United States, California reported the highest number of the latter variant at 384, and a total of 167 of those cases were found in Los Angeles County.

variable mu
Dr. Barbara Ferrer, director of public health for Los Angeles County, said: "Identifying variables such as Mu And the spread of variables around the world highlights the need for Los Angeles County residents to continue to take measures to protect themselves and others."
"This is what makes access to vaccination and layers of protection so critical, as these are measures that break the chain of transmission and limit the spread of corona, which allows the virus to mutate into something that can be more dangerous," she added in a statement.
On August 30, the World Health Organization described the Mu variant as an important variant due to its ability to be more transmissible than any other strains of coronavirus, and the Centers for Disease Control and Prevention has yet to make similar ratings for Mu in the United States.
Dr Anthony Fauci, director of the National Institute of Allergy and Infectious Diseases, said health officials have been closely monitoring the Mu variant even though it is not at all close to becoming the dominant strain of coronavirus..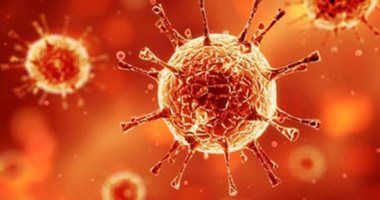 The United States witnessed its peak in variable cases Mu In mid-July, case numbers involving this variant have since fallen, indicating a weakening of the strain.