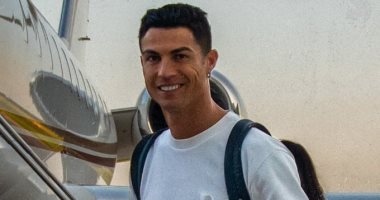 Media reports revealed, today, Saturday, that taxes are one of the most important reasons for the departure of Portuguese star Cristiano Ronaldo from Juventus to the English Premier League, specifically For Manchester United, although all indications were that the player would remain with his Italian club.
And the Italian "Football Italia" website stated that Ronaldo moved to the Premier League because he obtained a tax exemption in Britain more than what he was getting in Italy when he played for Juve.
The website indicated that the Portuguese Don will be able to Saving huge amounts of taxes in England, given his high salary with Manchester United, indicating that Britain The only international during which the Portuguese star will receive a tax exemption, and Ronaldo will not have to pay any sums On his income at all for the next 7 years.
Ronaldo arrived yesterday, Friday, in Manchester to start his career with the Manchester United team, with whom he signed a two-year contract, coming from Juventus, during the summer transfer season..
The official United website indicated that Ronaldo arrived in Manchester days after completing his transfer to the Red Devils, and was greeted upon his arrival at a special lounge at the airport by the Scotsman Darren Fletcher, his former teammate and current sporting director of the club..
The site indicated that Ronaldo will start training with the team of Norwegian coach Ole Gunnar Solskjaer at the training headquarters "Carrington" next week.
The Newcastle United match in the English Premier League on September 11 will witness Ronaldo's first appearance with the team, before playing the Champions League campaign in the Swiss capital, Bern, three days later, against the Young Boys team.