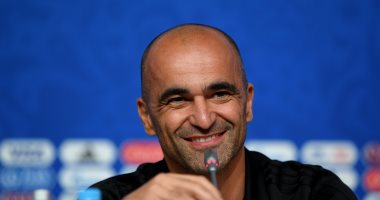 Press reports revealed today, that the Spanish coach, Roberto Martinez, the coach of the Belgium national team, has approached the responsibility of Barcelona, ​​​​to replace the Dutchman, Ronald Koeman.
And the Spanish newspaper "AS" reported that the Barcelona administration had already taken two steps to obtain the services of the coach, the first of which was to contact the coach directly, and the second to notify the Spanish coach of his federation that he was likely to travel to Catalonia to train the Blaugrana.
The newspaper added that the coach is expected to leave Belgium after one of the semi-final matches against France in the Nations League, and that Martinez's contract will cost the Catalan club treasury, 1.5 million euros, the value of the penalty clause that links him to the Belgian Football Association,
And she continued: "Although they were not strict negotiations yet, Barcelona has already maintained the first contacts with the Belgian coach, according to this information, which indicates the good relationship between Martinez and Jordi Cruyff, one of the Blaugrana's sporting executives.
Press reports confirmed that Barcelona had lost confidence in Dutchman Ronald Koeman due to the lackluster results achieved by the Blaugrana under his leadership, and that his dismissal from the Barca coach had become a matter of time.