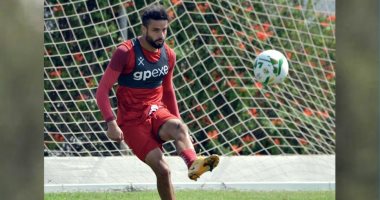 Press reports revealed that Ayman Sfaxien, the Tunisian coastal star striker, has entered the interests of the Future FC club, in preparation for his inclusion in the new season.
And the Tunisian "Diwan FM" website said that the newly promoted Egyptian club, Future, had approached the settlement of the transfer of coastal star striker Ayman Sfaxi.
The site indicated that the value of the deal will reach 500 thousand dollars, in addition to some financial privileges that the top scorer of the Tunisian league will enjoy last season.
It is expected that the management of the Future Club will prepare for a press conference to announce all new deals, and will present the former players and all members of the system in the coming days.