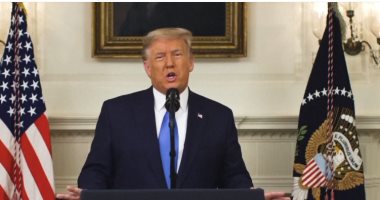 The leader of the Republican majority in the Senate, Senator Mitch McConnell, has obstructed an effort by President Donald Trump to raise the value of a subsidy for Americans to mitigate the impact of the Corona pandemic, refusing to include an urgent vote in the council's agenda on a bill to raise the planned benefit from $ 600 to $ 2000 per person.
McConnell said in the Senate that the bill passed by the Democratic-dominated House of Representatives that seeks to meet Republican Trump's demand for a raise "has no realistic way of getting it swiftly passed in the Senate."".
McConnell controls the Senate agenda and opposes the subsidy increase. And he had proposed an alternative bill that combines the $ 2,000 subsidy with items unacceptable to Democrats who might obstruct its passage..
With a new Congress sworn in on Sunday, efforts to increase the $ 600 subsidy that Congress has already approved seem certain to thwart..
Democrats assert that the aid is intended for people who need it most in the face of a health crisis that has killed nearly 340,000 people in the United States, but McConnell complained that the aid was not intended to help the needy..