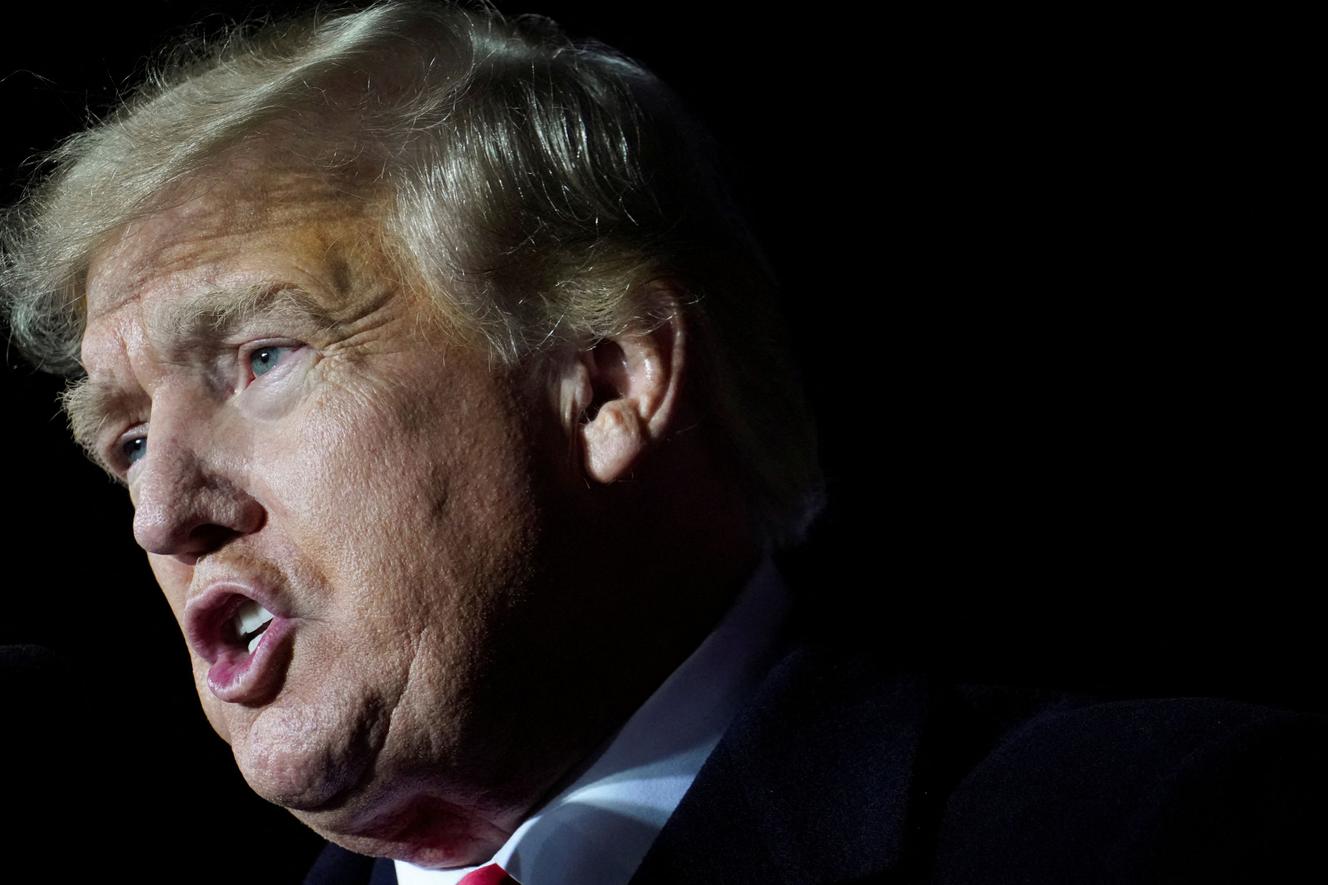 Donald Trump hasn't been president for a year, but he dreams of being president again in 2024. He's no longer on Twitter, but his inflammatory comments are spreading anyway. During a meeting organized in Conroe, north of Houston (Texas), on January 29, Trump mentioned a possible presidential pardon, if he returned to the White House, for the participants in the assault on the Capitol on 6 January 2020. "We will treat them fairly, and if it requires a pardon, we will give them a pardon because they are treated so unfairly", did he declare.
To date, more than 700 people have been arrested and prosecuted, including members of far-right militias, such as the Oath Keepers. The group's founder, Stewart Rhodes, and ten others were recently arrested for "conspiracy of sedition", the heaviest charge to date by the courts.
Read also
Article reserved for our subscribers

A year after the storming of the Capitol, America has not healed its wounds
During the meeting, the former president again focused on the ongoing investigations – parliamentary and judicial – about January 6 and his own entrepreneurial activities. He threatened the magistrates with the anger of his supporters, as if January 6 could be declined in other forms, elsewhere. "If the radical, racist and vicious prosecutors do anything wrong or illegal, I hope that we will have in this country the biggest demonstrations that we have ever had in Washington, New York, Atlanta and elsewhere because that our country and our elections are corrupt", he said.
The district attorney of Fulton, Georgia, requested reinforcements from the FBI to protect the building against possible incursions. The magistrate is responsible for investigating the pressure exerted by Donald Trump and his entourage on state officials, after the presidential election, to modify the result.
"It's time to choose a side"
Sunday evening, Donald Trump issued a statement about a bipartisan plan to revise an 1887 voter count law. It was with reference to this text that the president and his entourage had tried to convince the vice-president, Mike Pence, to prevent the certification of the results of the presidential election of November 3, 2020 in Congress. "Mike Pence had the right to change the result, and now they want to take that right away, writes Mr. Trump in the press release. Unfortunately, he did not exercise it, he could have canceled the election! » Never before, so openly, had the former president acknowledged his objective at the time.
You have 44.89% of this article left to read. The following is for subscribers only.