In an innovative way, rescuers in the Russian capital, Moscow, brought joy to the hearts of sick children on the occasion of the New Year celebrations. Rescuers congratulated the children after they descended on the hospital's walls wearing Santa Claus costumes and congratulated the children on Christmas from behind the window panes. .
Russia said today, that 5 hospitals in the Russian capital, Moscow, participated this year in the "Charity Festival" which includes festive performances, during which gifts are distributed to children in an attempt to compensate for the absence of New Year's celebrations due to measures to confront the outbreak of the new Corona virus in Russia and the world.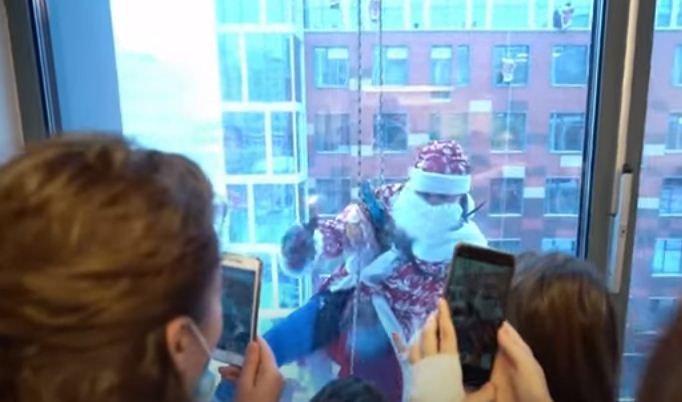 Children portray Santa Claus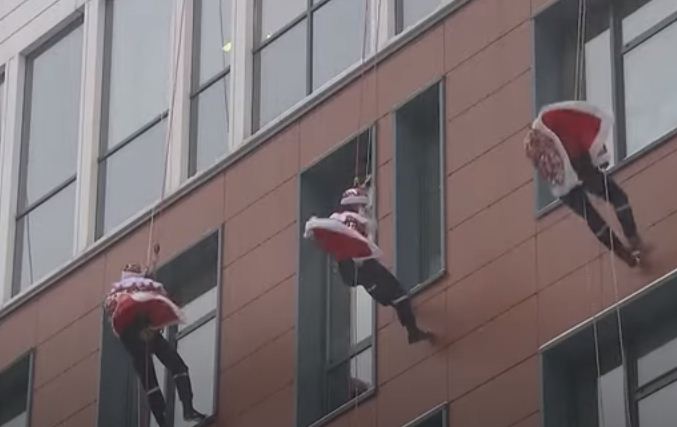 Rescuers in Santa Claus costumes
Millions of children around the world, every year, anxiously await the arrival of Santa Claus, and parents tell stories about the man with a white beard, red coat and polished shoes, who travels around the world with gifts, and the true story of Santa Claus begins with Saint Nicholas (270 – 343 AD), who was born In the village of Patara, a region that was formerly Greek but now part of Turkey, he was born to wealthy parents who died from the epidemic while Nicholas was still young, Nicholas used his entire inheritance to help the needy, the sick and the suffering.
One of Nicholas' accounts says that he provided a dowry to three poor girls so that they would not have to work in shameful work, and gold bags appeared in front of their homes, or they were thrown through the window open, and it is said that they found them in their socks, and this led to the habit of children hanging their socks or putting shoes in Eagerly waiting for gifts from Saint Nicholas.
Nicholas became a bishop while still a young man, and was famous throughout the land for his generosity to the needy and his love for children, and so began the tradition of giving gifts in honor of Saint Nicholas, whose modern name is Santa Claus.