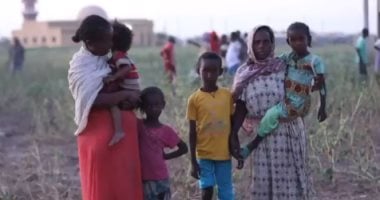 Reuters quoted military and police personnel in Maqli, capital of Tigray region in northern Ethiopia, about their concerns about insecurity, as one of them said that women were raped during the past days after the city fell to federal forces during a war late last year.
The government of Prime Minister Abiy Ahmed declared victory in its struggle with the former ruling party in Tigray after taking control of Maqli, a country of half a million people, on 28 November.
The government says it is restoring law and order, but aid agencies, residents and the United Nations are all concerned about continuing unrest and a lack of resources.
During a meeting in Maqli on Friday, broadcast by state TV ETV, a man in Ethiopian military uniform spoke of repeated violations against women, without revealing his name..
He added, "The women were raped yesterday and today in the presence of the local police and the federal police." No other details were available.
And indications are estimated that thousands of citizens have been killed in Tigray Province in air strikes and battles since the beginning of last November .