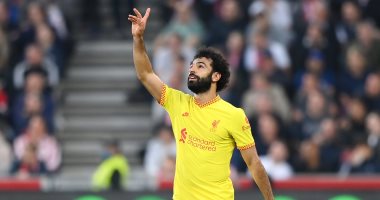 The former Manchester United captain, Rio Ferdinand, explained why our Egyptian star, Mohamed Salah, the Liverpool striker, deserves to remain at the top of the best players in the world.
Salah made history recently with Liverpool, after he scored his 100th Premier League goal with the club in the weekend's draw with Brentford 3-3, as the Egyptian achieved this achievement in record time, becoming the player to reach this achievement in the fastest time in the history Anfield.
"We need to make a full video about Salah, and he's not getting the attention, time, talk and focus that he deserves," Ferdinand said on his YouTube channel, when asked if Salah was getting the recognition he deserves.
Ferdinand added: "He is the fifth fastest player in the history of the Premier League to reach the 100th goal, and the biggest fact of all is that he is a winger, he is not an outspoken striker, in front of him is Alan Shearer, Harry Kane, Sergio Aguero, Thierry Henry and then Salah."
He continued: "From the people I've talked to who have been around him, played with him, worked at the club, he's focused, he has that mentality, that obsession with football, obsession with scoring goals and being at the top of football."
He continued: "Every game you watch he gets at least one or two chances on goal, he makes it himself or prepares it for him, he is a killer in front of goal, so when you talk about the best strikers, the best strikers in world football over the past two years, Salah must be in conversation."
Ferdinand later said: "Go and see Salah and what he's doing. He dominates and destroys top level players on a regular basis. He makes the game look easy, he makes football look easy."
He concluded: "When a player does it as fast as he is playing, it tells you that he is at a high level. The numbers and trophies do not lie, Salah has everything."