Each of us has special memories that he seeks to restore and introduce people to, as did the former Brazilian football legend Roberto Carlos, who recalled his first memories of participating with his country's football team, and published a picture of his first matches with the national team from 1992, and commented on it: "Here, all began Thing".
Roberto Carlos began playing for the Brazilian national team in 1992, and played in three World Cup finals, helping the team reach the final in 1998 in France, and win the 2002 tournament in Korea.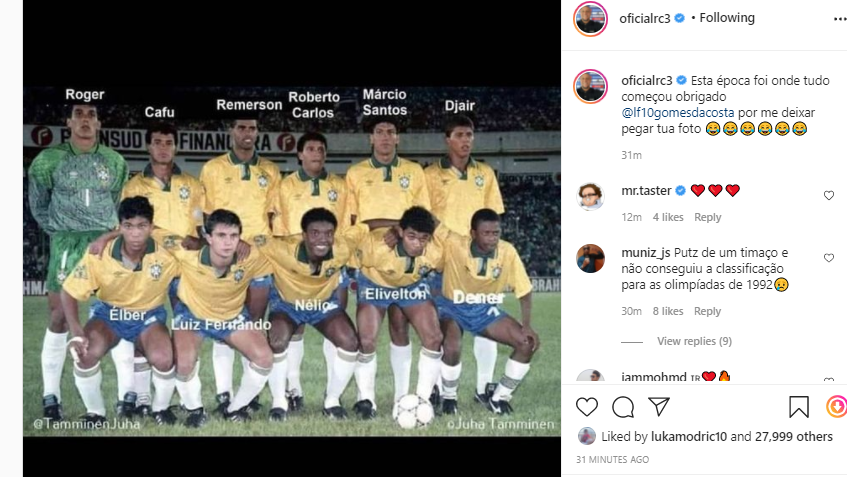 Carlos
He was named to the All-Star Team at the World Cup FIFA In 1998 and 2002, with 125 international matches, he also played the second largest number of matches for his country, and the former Brazilian star Roberto Carlos, the Spanish legend of Real Madrid, was distinguished by his missile free kicks, as he had superhuman strength in the muscles of his legs.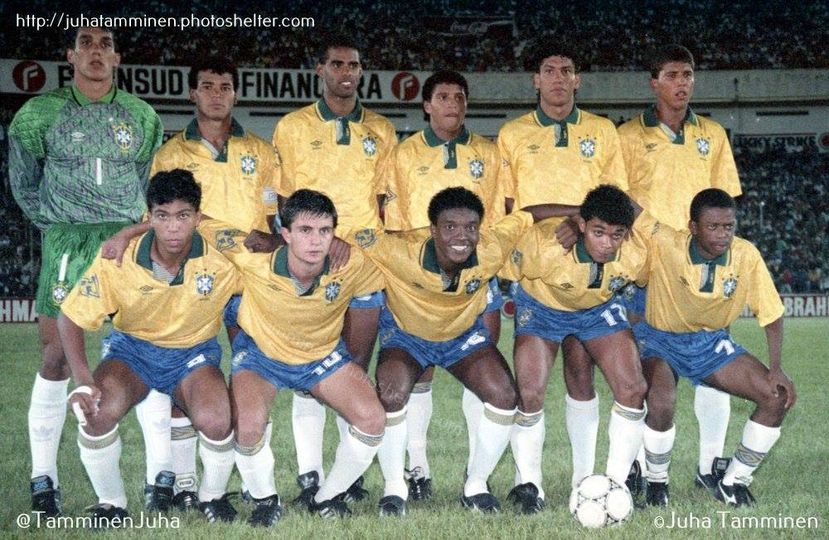 Former Brazil team
The star Roberto Carlos scored many amazing free kicks, but the kick that no football fan around the world can forget, is the one that scored Brazil's goal against France in a friendly match in 1997, and gave Carlos the equalizer for Brazil in the match that ended with a score 1-1.
Roberto Carlos's goal in that match was one of the most "puzzling" goals in football history, when the Brazilian left-back hit a free kick that veered strangely to shake the net of French goalkeeper Barthez..
Carlos said of that goal earlier: "I have no idea how the ball is swerved in that way, I was just practicing a lot to take free kicks, I just hit the ball hard and it went like this."
He added: "I am confident that we will see something like it one day. In modern football, everything remains possible. There are many players who are very distinguished in taking free kicks."