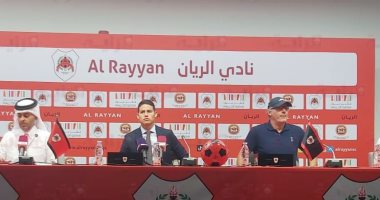 James Rodriguez, the new Qatari team player, Al Rayyan, spoke about his joining the Qatari league, months before the 2022 World Cup is organized, a few hours after his departure from the English team Everton.
Al Rayyan Club announced the official signing of the Colombian star James Rodriguez during the summer transfer period to the Qatar Football League, in a statement welcoming the Everton player through the official account on the "Twitter" website.
James Rodriguez said during the press conference: "I came to Al Rayyan to win titles and I am very happy to be in this ancient club. The club has a large fan base and the Qataris are working for the future. I cannot describe my happiness to return to play again and I am happy to be in the country of the World Cup."
Al Rayyan's new star continued: "I hope that Colombia will qualify for the 2022 World Cup. It is a great people to play on one of the stadiums of the 2022 World Cup, and the stadium is an architectural masterpiece."
James Rodriguez said: "I hope to win all the championships with Al Rayyan Club, as I did during my journey with European clubs. Coach Laurent Blanc played a big role in joining Al Rayyan."
The Colombian player arrived in Doha two days ago to undergo a medical examination by the club's management before the official announcement of the deal.
Rodriguez, 30, has not played for Everton this season, due to an injury, since last August.
Rodriguez joined Everton last summer in one of the most surprising transfers of the summer transfer window under Carlo Ancelotti.
The Colombian started a distinguished career on Merseyside, where he was a key factor in helping Everton to lead the early standings, and it is not surprising that his absence through injury coincided with the decline in the Toffees performance.