Spanish press reports confirmed, today, Thursday, that the Colombian international, Khamis Rodriguez, is setting a clause that allows him to leave for free with his new club, Al Rayyan of Qatar..
The former Real Madrid star signed a 3-year contract with Qatar's Al Rayyan from Everton.
According to the Spanish newspaper "AS", James Rodriguez has put a clause in his new contract with Qatar's Al Rayyan, according to which he can leave for free and terminate it unilaterally at any time, but on condition.
And the newspaper continued, the only condition is that Paris Saint-Germain make an offer to include him, because the player wants to experience playing with Lionel Messi in the French club..
And the Spanish newspaper pointed out that this clause means that James Rodriguez's joining of Qatar's Al Rayyan is just a "bridge" in preparation for his move to Paris Saint-Germain, especially since the player is not over 30 years old..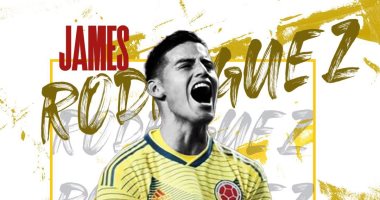 AS stressed that Paris Saint-Germain, owned by the State of Qatar, will follow the player in the Qatari League and the Asian Champions League with Al Rayyan, and if he regains his level, he will be contracted, which will cost them only his salary..
Al Rayyan Club of Qatar invited its fans to attend the presentation ceremony of the newcomer, the Colombian star James Rodriguez, in his first appearance today in the colors of the Qatari team shirt..
Al Rayyan Club published, through its account on the micro-blogging site, the text of the invitation, in which it called on its fans to come to its stadium, Ahmed Bin Ali Stadium, to welcome the new legend at 4:30 local time..
Al Rayyan club announced the signing of the Colombian star James Rodriguez hours ago and officially during the summer transfers, in a statement welcoming the Everton player through the official account on the Twitter site.".