Manchester United striker Cristiano Ronaldo grabbed the attention of his eternal rival, Lionel Messi, in the Champions League competitions.
Ronaldo appeared 178 in the Champions League and finished the Villarreal match, in which he set a record for the most appearing player ever in this competition, with a dramatic victory in stoppage time..
The English newspaper "Daily Mail" said that Lionel Messi, the player of Paris Saint-Germain, still has 27 games in his attempt to catch up with Cristiano Ronaldo..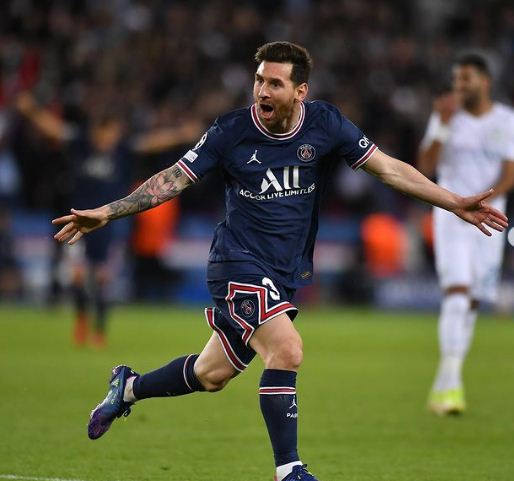 The newspaper added, and it is usual in Ronaldo's rivalry with Messi that 24 hours after the Argentine grabbed the spotlight with his first goal in the Champions League for Paris Saint-Germain against Manchester City, Ronaldo was stealing it again with his historic appearance at Old Trafford after scoring the winning goal in the fatal time and igniting the stadium Old Trafford.
The newspaper continued, as he surpasses Messi in the Champions League, which he won 5 times, compared to 4 for the Argentine, and scored 136 goals against 121 for the former Barcelona player, both of which are records that will witness him as the greatest player in the history of the competition unless the Argentine flea can produce something, especially to prevent him in The remaining years of their illustrious career.
Ronaldo appeared at a low level in the first half with only two chances, the first from Alex Telles' corner in the eighth minute, it was a header under pressure from three defenders and the second from Bruno Fernandes' shot to the back post, and it was a shot that he shot from a narrow angle.
When Alcacer scored the first goal for the visitors shortly after the start of the second half, it wasn't more than they deserved.
But Ronaldo doesn't have all these records for nothing with only a few seconds left, he got his first real chance in the match when he joined Jesse Lingard and hit the net and players like him thrive on moments like this he made a career for him.