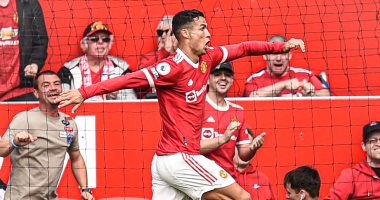 Portuguese star Cristiano Ronaldo, Manchester United player, was keen to thank all the Manchester United fans for receiving him at Old Trafford again, and published pictures of him from inside the stadium during his preparations with the team before tomorrow's match in the Champions League.
"I can only thank our fans for the wonderful reception they gave me and the boys at Old Trafford, amazing chemistry and support, which makes our task a little easier," Ronaldo said in the post he just posted on his Instagram account. .
Manchester United coach Ole Gunnar Solskjaer spoke about his team's preparations to face the Swiss Young Boys in the match that will start at 7:15 pm tomorrow, Tuesday, at the "Suisse Wankdorf", in the first round of Group F competitions for the current season 2021-2022.
"We've had unforgettable nights in the Champions League and the goal is to keep it going, but we know it's going to be tough," Solskjaer said.
"Sometimes you can go too far with the young players, but in some matches the experience will be important, but in other matches you need to take risks and their courage," Solskjaer added.
"This team has grown and matured over the past few seasons, and that has always been the plan. When I arrived, we wanted a team with experience and quality."
He added: "It is now up to us to achieve results and win titles. Everyone who signs with United wants to win titles and be part of the team that wins."
He concluded: "I hope Cavani returns with us soon. He suffered a slight injury during the international break in a match behind the hanging doors, and he is working hard to get back."