Portuguese star Cristiano Ronaldo, Manchester United striker, continued to write history, whether at the level of teams or clubs, after he became the historical top scorer at the international level with 111 goals, surpassing the previous record held by Iranian striker Ali Daei with 109 goals.
Ronaldo scored Portugal's double against Ireland, in the match that ended with Brazil's 2-1 victory in Europe, in the fourth round of qualifying for the 2022 World Cup in Qatar.
The Madeira missile is the holder of historical records in almost all competitions, whether with teams or clubs, and it seems that he will end his career as a top scorer for the globe, and he has a set of records that are difficult to achieve in the near future.
In the following report, we review the most prominent records in Ronaldo's career: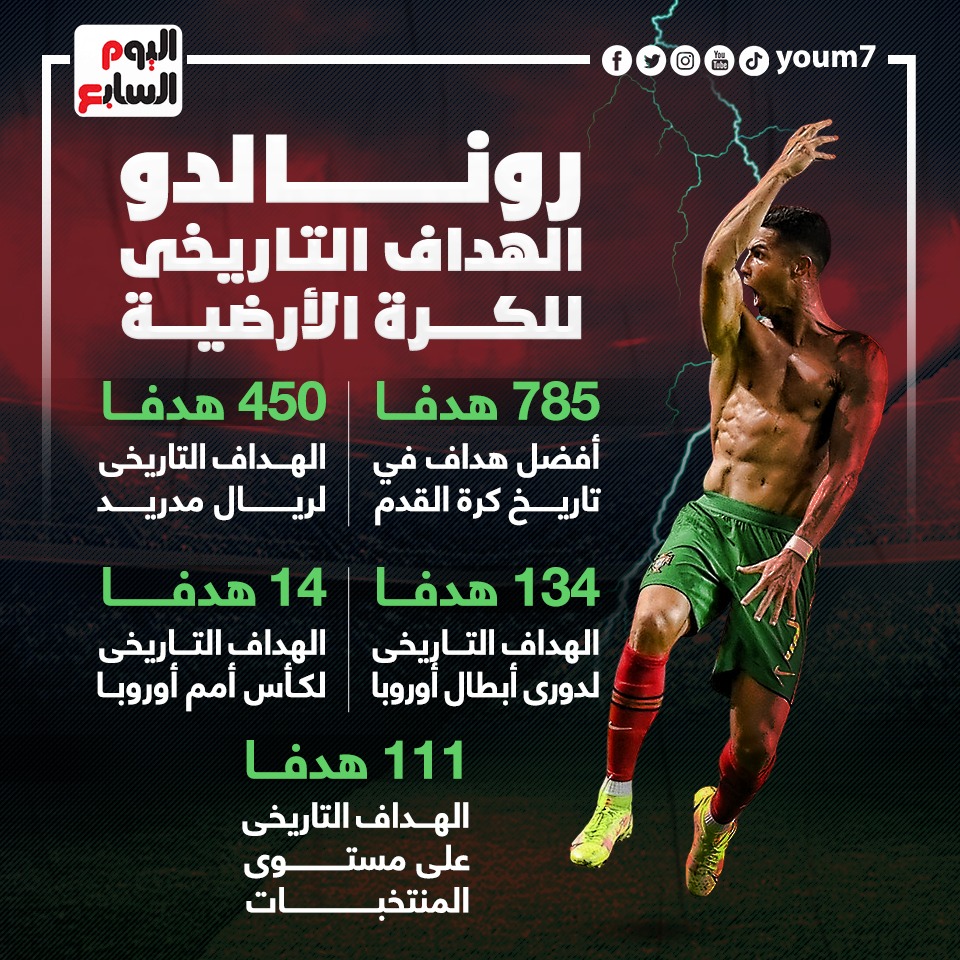 Ronaldo
The best scorer in football history with 785 goals.
All-time top scorer with 111 goals.
The all-time top scorer of the European Nations Cup with 14 goals.
The all-time top scorer in the Champions League with 134 goals.
Real Madrid's all-time top scorer with 450 goals.