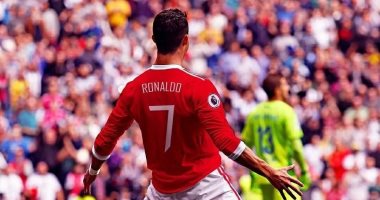 Press reports revealed that Cristiano Ronaldo, the Manchester United striker, gave the chefs at United a list of his favorite foods to be on the team's menu.
And the English newspaper "Sun" reported that the Portuguese is very strict when it comes to his diet, which allows him to eat six meals throughout the day, so he asked the chefs in the club to provide his favorite foods.
The newspaper pointed out that "cod fish" soup was at the forefront of Ronaldo's favorite foods, explaining that the stars of the Red Devils objected to another favorite food of Ronaldo, which is "octopus", as they refused to eat it within meals.
And the newspaper stated, in its report, that Ronaldo is very interested in proteins, so he eats a lot of eggs and avocados as well, and the chefs are preparing these dishes for him at home.
And the newspaper revealed another surprise inside Old Trafford Castle, which is that the Manchester United players stopped eating dessert on Friday night, since Ronaldo returned. She added that Ronaldo also tried to persuade a few players to switch to Portuguese food.