Dolores Aveiro, the mother of Portuguese Cristiano Ronaldo, revealed for the first time details of her grandson, the son of Don, meeting Argentine star Lionel Messi at the 2017 Ballon d'Or awards..
Dolores Aveiro, the mother of Manchester United player Cristiano Ronaldo, spoke in a press interview, about the meeting that took place on the sidelines of the Golden Ball Awards in 2017, between her grandson and Barcelona star at the time, Lionel Messi..
And the Spanish newspaper Marca published Dolores saying: "Cristiano Junior's reaction was shocking when he met Messi face to face, he shouted, saying: It cannot be him, he is short.".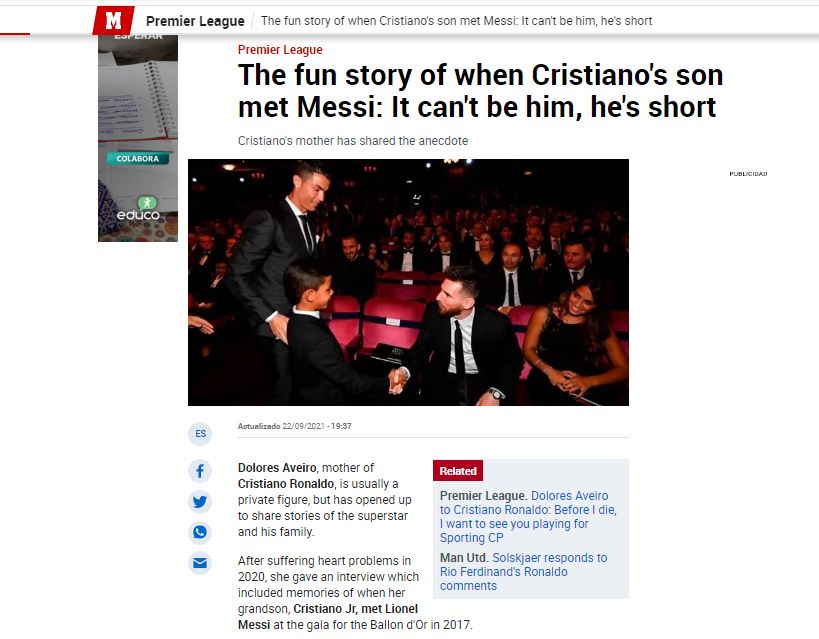 And Cristiano Ronaldo's mother added, in her statements: "I rushed to contain the situation, and told Cristiano Junior: Look, it's Messi, and Ronaldo also rushed to encourage his son to greet the player.".
Ronaldo returned from Juventus, to Manchester United, last month, officially, after an absence of 12 years from Old Trafford, in a deal exceeding the 20 million euro barrier..
And the English club announced in a statement: "Manchester United is pleased to confirm the signing of Cristiano Ronaldo on a two-year contract with the option to extend for another year.".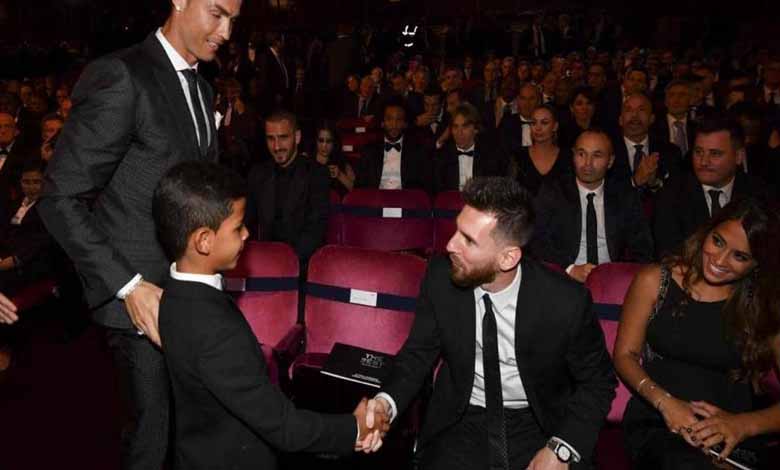 Messi and Ronaldo's son
Ronaldo arrived at United in 2003 at the age of 18 from Sporting Lisbon and spent 6 seasons with him, during which he scored 118 goals in 292 matches, winning the Premier League title 3 times and his first title in the Champions League in 2008 before adding 4 with Real Madrid, to win In the same year, he won the first Golden Ball for the best player in the world before he scored 4 also with the Royal Club.