Maria Dolores, the mother of Cristiano Ronaldo, the Manchester United star, was keen to support him during his team's upcoming matches, and published a photo through her account on Instagram, in which she appears with Ronaldo, accompanied by a comment: "I wish you a good week, kisses."
Ronaldo and his mother
Ronaldo's mother surprised her son and attended a team match against Newcastle United, in which Ronaldo scored two goals, and interacted with every goal scored by her son, as many international websites published a picture of her jumping from her place in the runway, and tears of joy appear in her eyes of joy for her son.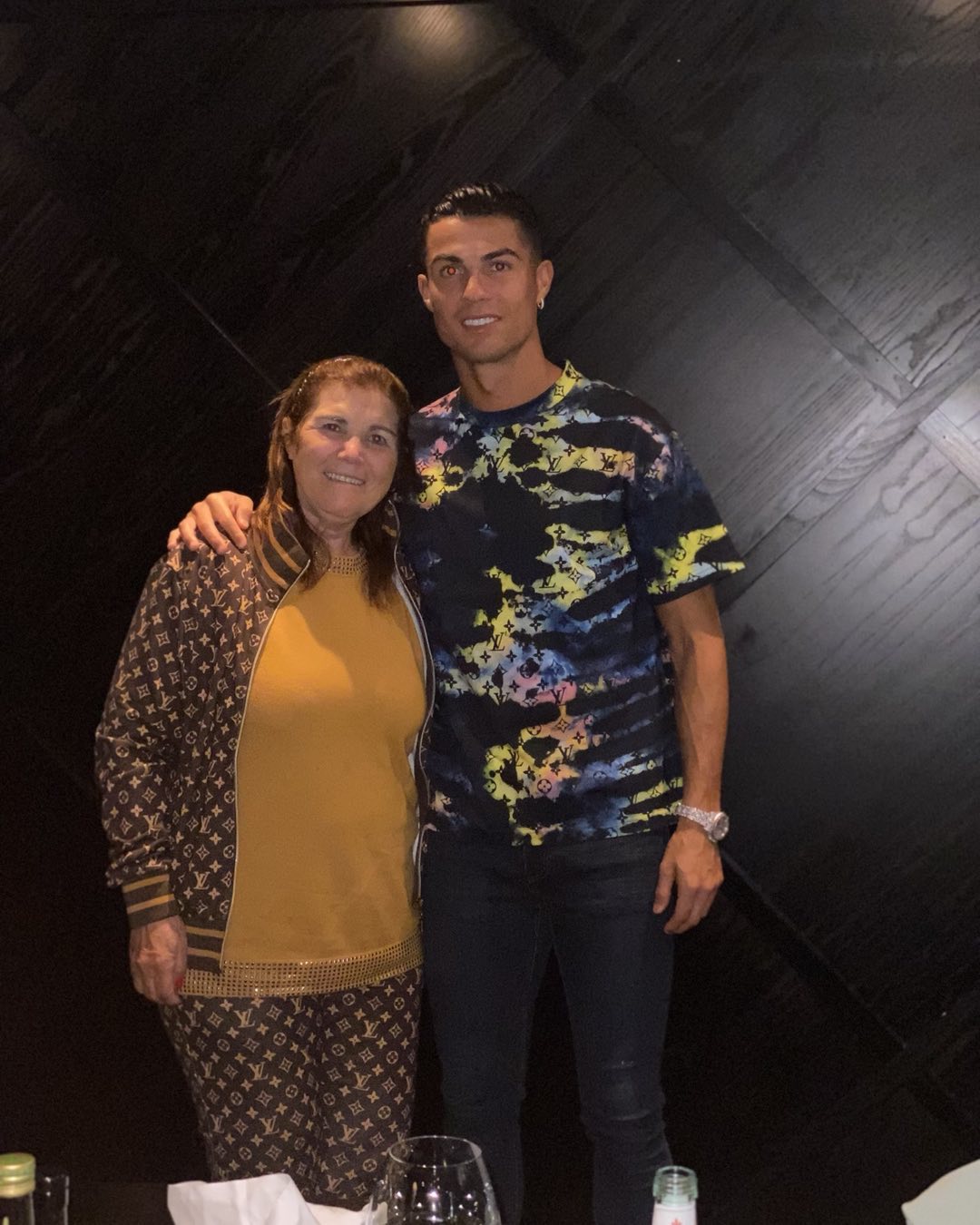 Ronaldo and his mother
Cristiano Ronaldo made a perfect start in the English Premier League, leading his new old team, Manchester United, to a precious victory over its guest Newcastle United 4-1, on Saturday, and put it at the top of the league, taking advantage of Crystal Palace's victory over Tottenham, the former leaders, by three clean.
The Portuguese star explained earlier, the reasons for preventing his mother from attending the matches, as she feels very nervous while watching him in the matches, and that she worries to the point that she fainted twice inside the stadium, and on one occasion she fell and broke one of her teeth..
And published several international means such as network ESPN The image of Ronaldo's mother interacting, crying, and deeply affected by Ronaldo's first goal, as her picture spread on social media, showing the 66-year-old standing in her place on the runway, before tears of joy fell from her eyes..
But it seems that Ronaldo's mother refused to stay at home, especially on this day, which ended distinctly for the Portuguese star.
Ronaldo spent 6 seasons at United between 2003 and 2009, crowned eight major titles, and returned to the team from Juventus last month after contracting for two years..
Ronaldo scored 118 goals with the English club in his first period, before moving to Real Madrid, with whom he won four Champions League titles..