Former Manchester United star Wayne Rooney confirmed that United are ready to compete strongly for the English Premier League title this season, after the arrival of Portuguese Cristiano Ronaldo, who will have a significant impact on the struggle for the Premier League.
And Rooney spoke in comments published by the British newspaper "Sun": "I have not spoken to Cristiano since his return and I will not go to the match on Saturday, I have a day off on Saturday and two of my sons have a match at the academy, so I will be a taxi driver on Saturday".
Rooney continued: "I am a Manchester United fan, I want them to succeed and I think it is good for them to have Cristiano back, his mentality will benefit young players in particular, so I think it is an excellent deal.".
Rooney continued:Cristiano knows it won't be easy like in Spain or Italy, the Premier League is a physical competition, but he knows it because he's played there before, so I'm sure he's ready and ready to score goals with United".
Rooney said of the impact that Ronaldo could have on his second time at United: "Of course a huge impact, he is one of the best players in the world.".
He concluded: "I think United are finally ready to compete for the league, and I really think they should take the fight this year. Cristiano will be very important and I am sure he will score a lot of goals."".
On the other hand, the Old Trafford stadium, the stronghold of United, was decorated with the image of the star Cristiano Ronaldo on the facade, accompanied by French newcomer Raphael Varane, from Real Madrid.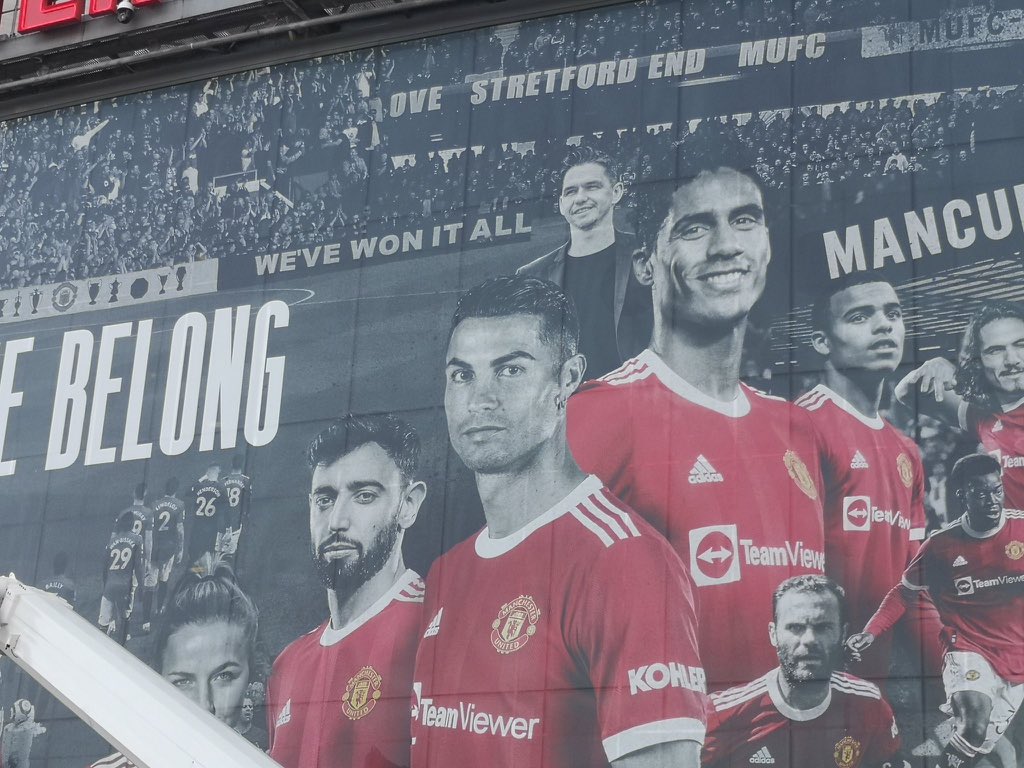 Old Trafford facade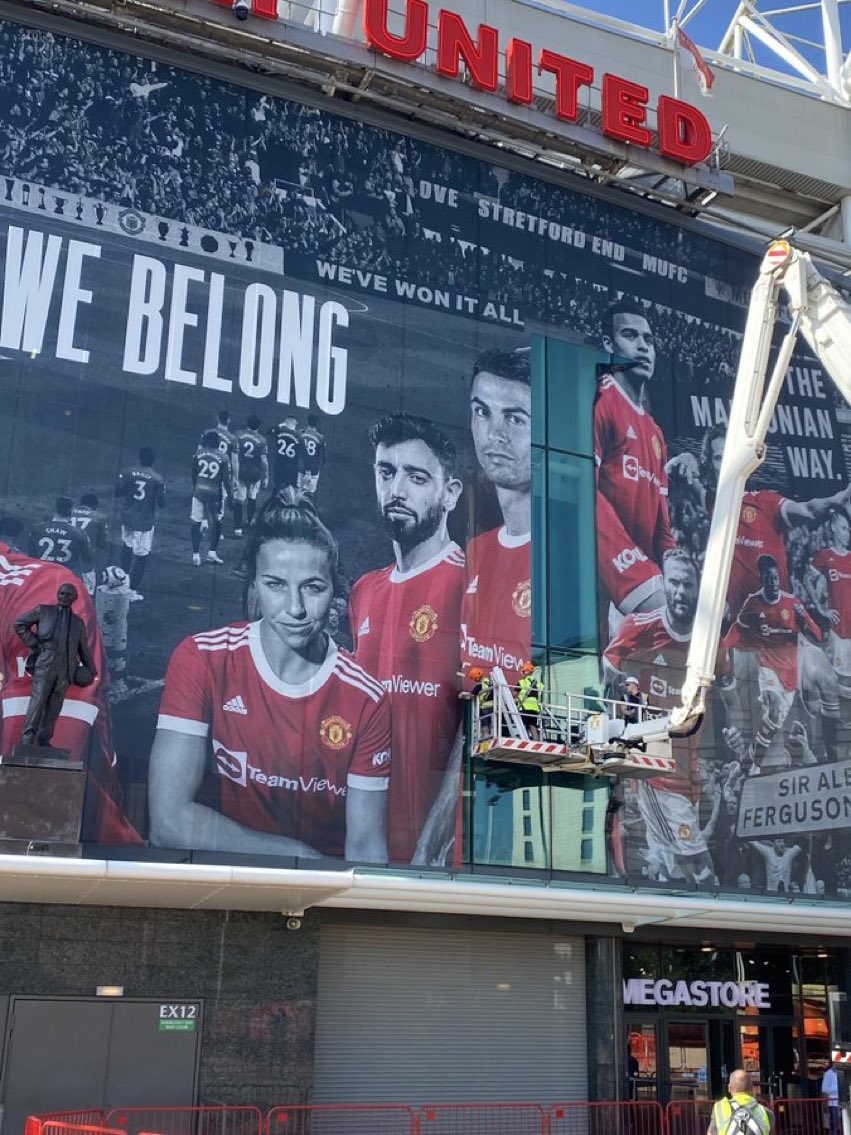 Old Trafford facade