Many expected Queen Elizabeth II and the royal family to have a certain weather and gourmet food to eat during Christmas, but a former chef revealed that the royal Christmas lunch is traditional, as Darren Ma Kgrady, who previously worked in the royal kitchen, explained how the staff is likely to be very busy. Sandringham getting ready for Christmas.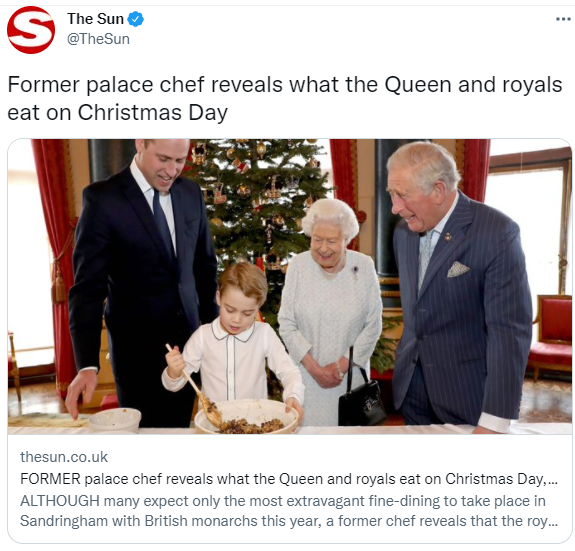 The Sun Report
McGrady explained that the royal family usually eats lunch after church festivities, and that they previously ate a salad with shrimp or lobster, roast turkey, and all the traditional side dishes such as parsnips and Brussels sprouts, according to "The Sun".
The former chef also noted that the Queen enjoys a very traditional dinner, does not eat pork and also explained that the family's festive meal options are "very boring".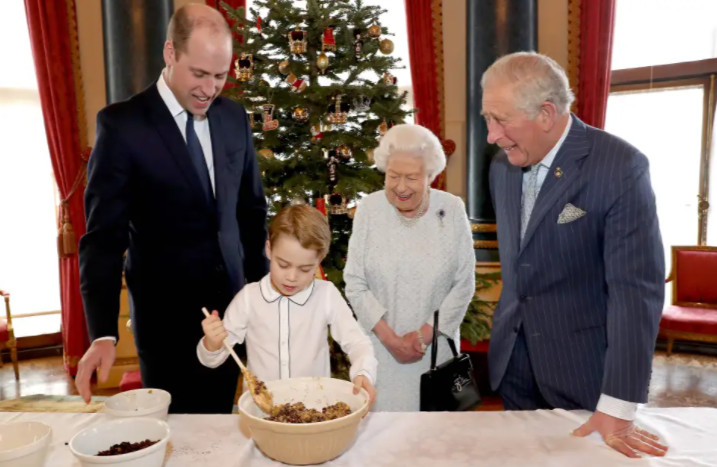 Queen Elizabeth and her grandson
He added: "The turkey is served with roasted mashed potatoes, stuffing of chestnuts or sage and onions, cranberry sauce and bread sauce.
As for dessert, the chef reveals that the selection is also traditional, with the family enjoying a Christmas pudding decorated with brandy and Darren McGrady said the family chose the same meal options "year after year".