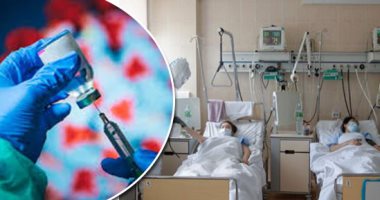 Russia recorded a decrease in the number of infections with the Coronavirus during the past three days, as the number of new infections decreased to about 27,000 during the past twenty-four hours, according to the Russian Today News Network.
Yesterday, Monday, Russia announced the registration of 27,787 new infections with the new Corona virus during the past twenty-four hours, including 6253 in the capital, Moscow, raising the total number of confirmed infections in the country to three million and 78,035.
The authorities said that 487 people infected with the virus died, and that the total number of deaths in the country reached 55,265.
And the head of the Russian Aesthetic Institute said that in the new year, his country will conduct experiments on a new drug with antibodies to treat the symptoms of Corona disease "Covid-19".
The Russian Information Agency quoted Alexander Ginsburg, director of the institute, who developed "Sputnik" in the first Russian vaccine against the virus, that he hopes that experiments will begin in the fall of 2021.
"We need to develop this drug using several technologies at the same time, which is what is being done now," he added.