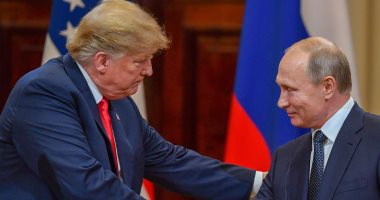 RIA Novosti notes that the US State Department's appropriations initiative stipulates a commitment to direct $ 290 million to counter Russia's influence and attempts to sow distrust in democratic institutions around the world, as there is talk in particular about allocating funds to operate the two radio stations "Voice of America". And "Liberty / Free Europe", funded by the American state budget.

Meanwhile, $ 300 million has been allocated to counter China's influence through programs to strengthen law enforcement and security forces' capacity in Europe, Eurasia and Central Asia and enhance cooperation in the security field.
Funds from the United States 'budget will also be allocated to support democracy development programs in the Russian Federation and other countries in Europe, Eurasia and Central Asia, including promoting freedom on the Internet .. $ 20 million will also be allocated to promoting democracy and civil society in Central Europe, including a guarantee. Transparency and support for independent media, rule of law, minority rights and anti-Semitism programs.

The ban on financing any activity that would recognize the sovereignty of the Russian Federation over the Crimean Peninsula was extended, and the US Congress decided to limit the possibility of the Ministry of Commerce, the Ministry of Justice and NASA access to various types of information systems from Russia, China, North Korea and Iran due to the risks of electronic espionage and threats. Cyber.