The Russian Pushkin Museum of Fine Arts, in cooperation with LG SIGNATURE, is working on the study and restoration of Vincent van Gogh's world-famous painting "The Vineyard in Arles", according to the "Russia Today" news network.
"The Vineyard in Arles" is one of the most important masterpieces of the French artist Van Gogh, and it is the only work that he sold in his life, and since it entered the Pushkin Museum in 1948, the painting has not left the walls of the museum, and it is now under study.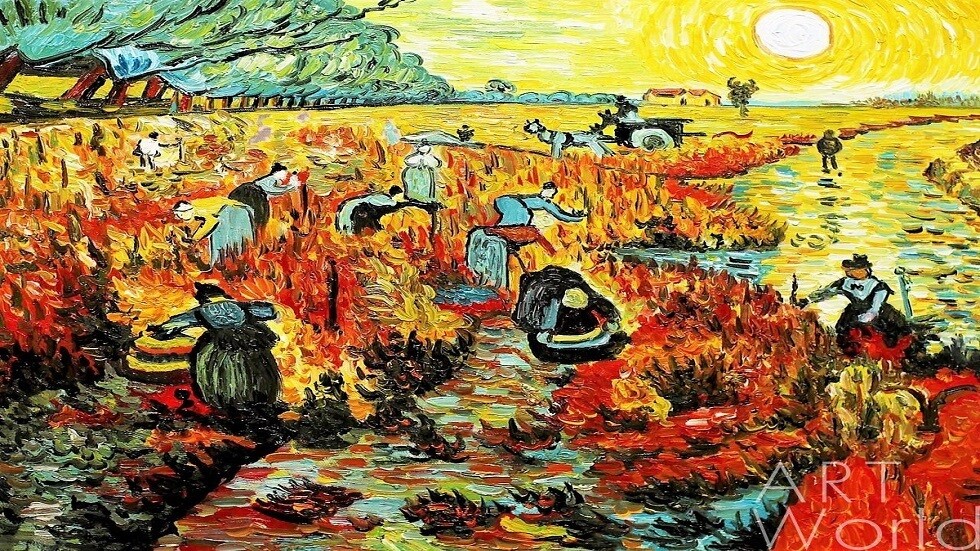 Painting of a vineyard in Arles
The painting is undergoing restoration for the first time in its 130-year history, where it will first be studied using modern natural science methods. The restorers of the Pushkin Museum, together with the museum's partners, study the coating materials using X-ray spectroscopy and microscopy with energy dispersal analysis, and then the restorers clarify the quality of the colors. How the painting was drawn and how it blended and changed over time.
For her part, the director of the Pushkin Museum said: "I really hope that it will continue and complete the project in order to preserve the history of plastic art and to commemorate Van Gogh as a great plastic artist..
She added, "Museum guests will be able to enjoy this splendor again in the exhibition of the Ivan Morozov plastic art collector, which will open on May 30 after the restoration of the painting."
Igor Borodin, head of the restoration department, said that the painting was kept for a month in the restoration workshop, to where it was transferred on August 2, and added: "In the following weeks we plan to conduct all the necessary research to determine what we can do in order to preserve this wonderful for future generations. ".
According to Borodin, last August, researchers made a number of discoveries while studying the wonderful painting, where they found that Van Gogh did not let his painting dry after he created it, then wrapped it and put it in a tube and sent it to his brother in Paris, to prepare it for sale, and his brother caused some damage to the painting during its processing..