In a strange and funny incident at the same time, employees of the Federal Prison Service in the Russian "Ivanovskaya" district arrested a "cat" in an attempt to To transfer marijuana to Russian prisoners.
A spokesman for the local administration of the Federal Prison Authority revealed that the cat was intercepted thanks to obtaining information previously received by prison staff, according to RT.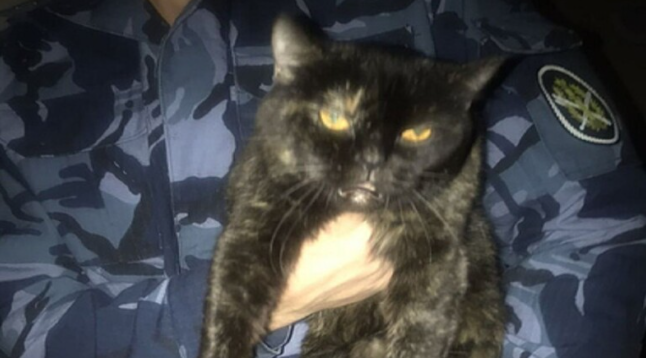 cat
Prison staff explained, that the cat tried Sneaking into the prison area, the staff grabbed him, near the wall, and the prison staff discovered a collar tied to the animal's neck with 5 grams of marijuana in it.
On the other hand, an American woman volunteering to rescue and adopt animals was surprised by a rare case of a cat with four ears in Pennsylvania, America, where a cat named "Aslan" was born with four ears in the state, and the lady adopted the cat after she found it with other cats in a car repair shop last year.
The cat adopted by the name "Swati Komandori, who is 41 years old and works as a financial analyst, found this rare cat while working as a volunteer with a group of young people to rescue and adopt animals, according to the Emirati newspaper, Al Bayan."
Ms. Swati Komandori recounted the details of her finding this cat, saying: "I received a call stating that 14 kittens were rescued, and when I went to take the new kittens to the shelter, I found a kitten with four ears, and this is a rare birth and mutation that I have not seen before in any of the cat species." .
"The cat is very talkative and social, loves to go for walks and insists on tasting everything, and if he is not given what he wants, he steals and runs away. I am very happy that I had the privilege of taking care of him."
Aslan's four calls to prayer have gained widespread fame and thousands of followers on social media, and the cat suffers from mild eating problems, but it lives a very normal life.