The attorney for Ryan Bane, the American boyfriend of the missing British woman Sarm Heslop, who vanished from the U.S. Virgin Islands in March, is pushing back against police who said they've "lost track" of the whereabouts of his client, who has not been accused of wrongdoing.
"I can state that I personally advised law enforcement of Mr. Bane's movements while in the Territory and about his departure from the U.S. Virgin Islands," the attorney, David Cattie told Fox News Thursday. "I further advised law enforcement that if Mr. Bane's presence is legally required in the Territory, he will return upon such a demand."
Bane, 44, has not been charged with any crime in connection with Heslop's disappearance, but police recently described him as a "person of interest" in statements to the media.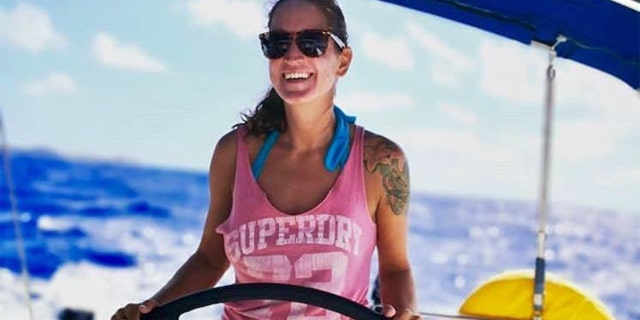 "As this is an ongoing investigation, the Virgin Islands Police Department maintains that we would like to interview Ryan Bane, as he was the last person to have contact with Ms. Heslop," Derima told Fox News on Friday.
But a group that calls itself "Friends of Heslop" insisted to Fox News that police do know of Bane's whereabouts. 
"We are aware that Ryan Bane is no longer in an area under the VIPD jurisdiction, however, we believe his location is known to police. The investigation is ongoing and we continue to do everything we can to assist," the group told Fox News.
Cattie said Thursday that "Mr. Bane had nothing to do with Sarm's disappearance and remains heartbroken that she is missing."