Egyptian international Sam Morsi, player of the Middlesbrough team, moved to Ipswich Town, which is active in the English Premier League, the third division, a few hours before the summer transfer window closed in the European leagues.
Sam Morsi did not have luck in the ranks of Middlesbrough, less than a year after his transfer to the English club, which he moved to in the summer of last year 2020, coming from Wigan Athletic.
"We have successfully signed defensive midfielder Sam Morsy from Middlesbrough for an undisclosed fee," Ipswich confirmed in an official statement.
The club added in its statement: "Al-Masry becomes our nineteenth and final deal in this transfer period, after agreeing on a three-year contract, which will continue until the summer of 2024."
Sam Morsi, during his time in Middlesbrough, played 36 matches in various competitions, scored one goal and assisted five goals.
And the Egyptian player became the nineteenth and final signature by Town on this transfer period after agreeing to a three-year contract, which runs until the summer of 2024.
Sammy began his senior career in 2009 in Port Vale before moving to Chesterfield in 2013, where he first worked under Paul Cook.
After three years in Derbyshire, he then went on to sign with Wigan, spending his first season on loan at Barnsley.
The 29-year-old captain is an Egyptian international who was previously captain of the team under Paul at both Chesterfield and Wigan.
The club manager said: "I am very happy, my relationship with Bassam is there for all to see, dating back to the time we were in Chesterfield together.
He added: "Sam, once again, was a long-term target. He is someone we have had to be patient with and wait to bring, similar to Bersant Celina. They have both been long-term targets and we are very happy to have them at the club."
He explained, "I can only thank Mark Ashton and the owners for their continued support in bringing a strong personality and a good player like Sami Morsi."
Egyptian international Sam Morsi managed to appear remarkably during his first season in his English team, Middlesbrough, despite being away from injury in the remaining matches of the First Division "Championship", as the injury caused the end of the current season after he was fouled by Watford in the confrontation that ended in a positive tie with a goal for each. Both of them are in the 40th round of the "Championship" championship.
Sam Morsi went out in the 30th minute of the match after being blocked by Watford player Nathaniel Chalobah, which led to his inability to complete the match.
And Sam Morsi announced through his official account on the Twitter site: "The injury he suffered will prevent him from returning to participate in the remaining matches during the current season."
The star of the Egyptian national team at the last World Cup said: "It seems that my season is over, I do not see intentional in my injury only, it was a struggle for the ball.".
While the Sierra Leonean player Chalobah, who caused Morsi's injury, apologized in response to Sam Morsi's tweet after the match, saying: "I apologize to you, brother, I never intended to cause any other player's injury. I wish you a speedy recovery."
Sam Morsi responded to the Sierra Leonean: "Thank you, brother, I do not need to apologize because you did not make a mistake. Good luck to qualify for the Premier League."
Sam Morsi joined Middlesbrough earlier this season, coming from Wigan.
Sam Morsi previously played for the Egyptian national team, under former Argentine coach Hector Cuper.
Sam was among the members of the list that represented Egypt in the 2018 World Cup.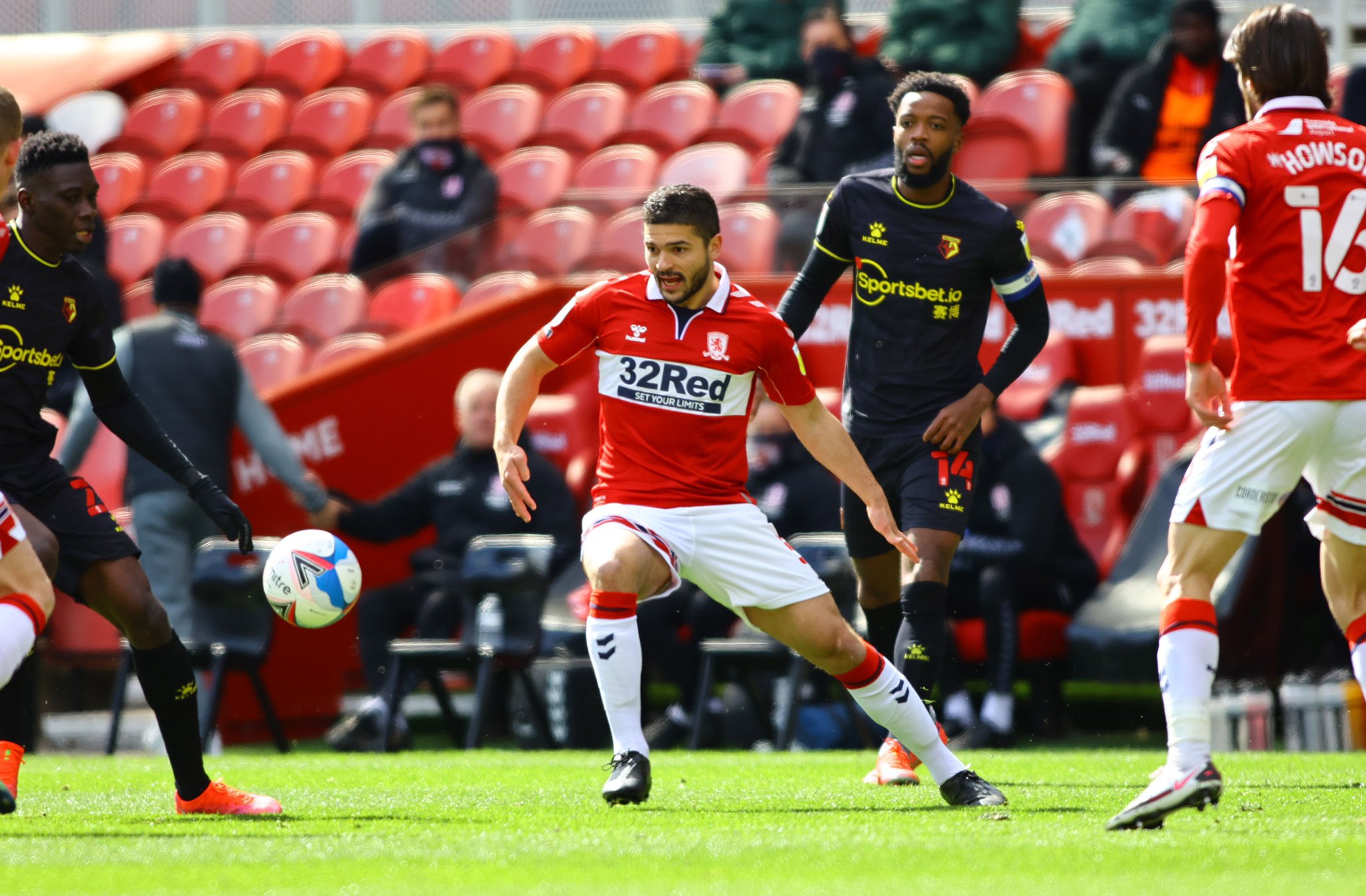 Sam Morsi
Sam Morsi's harvest in the 2021 season after being injured with Middlesbrough in the Champions League:
Number of matches: 31
Primary number of matches: 29
Minutes: 2342 minutes
Number of goals: 1
Ace Number: 5
Number of touches: 1237 touches
Create great opportunities: 5
Key Passes: 25
Errors: 29
Errors committed: 25
Yellow cards: 8
Red cards: 1