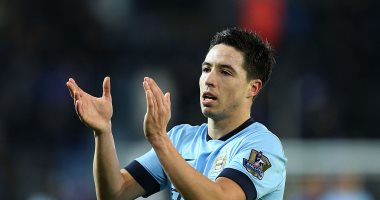 Former French international Samir Nasri, former Arsenal and Manchester City star, announced his retirement from football permanently at the age of 34.
And according to the British newspaper, "Daily Mail", Samir Nasri, the former star of the French national team, decided to suspend his shoes after historical stations with Olympique Marseille, Arsenal, Manchester City, Seville, Turkey's Antalyaspor, West Ham and Anderlecht, Belgium, and at the international level with France.
Samir Nasri played 563 matches locally and internationally with clubs and the French national team, scoring 78 goals and 98 assists.
Samir Nasri won the Premier League title in the 2012 and 2014 seasons with Manchester City, the English League Cup in the 2014 season and the 2012 Charity Shield.