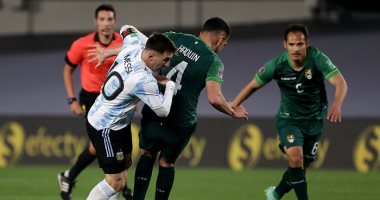 "Messi leaves a legacy for all the players of the national team, I am proud of his presence in the team," Scaloni said after the match in the tenth round of the qualifiers, which ended with a triple victory from Messi's signature at the Monumental Stadium in Buenos Aires.
The Argentina coach added: "It is one of the best stadiums in Argentine football. We did not have time to train here because of the rain, but we came to enjoy playing and logically it will be difficult for the opponents to play here."
And Scaloni continued: "Winning is everything, Messi is an icon for everyone and imagine his position after winning the title (Copa America). We saw everyone full of emotions and happiness, but this lasts until the press conference and then we think about what is next. He has always been a player who makes the difference and I have no doubts. in that".