Scientists have created a pill of cinnamon, cranberry and healthy bacteria "probiotics" as a way to prevent and treat cystitis, and researchers believe that the combination of the active ingredients in this drug will work to prevent Escherichia coli and other bacteria responsible for infection in the walls of the urinary tract, according to the British newspaper "Daily Mail" .
This common infection, which affects up to half of all women at some time, occurs when bacteria that live harmlessly in the intestines or skin enter the bladder through the urethra, the tube that carries urine out of the body. They will work together to prevent E. coli and other bacteria responsible for infection of the urinary tract walls.
The theory is that the new pill is swinging on P-fimbriae These are small bumps found on the surface of each bacterial cell that helps them attach to the walls of the urinary tract.
The scientists behind the multi-pill said (Polypil) that cranberries affect the formation of these bumps – instead the bacteria become elongated and distorted, making it difficult for them to take root.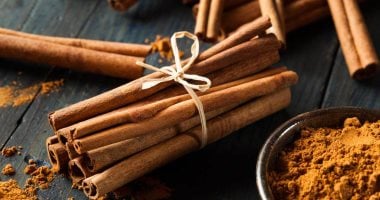 Trans-cinnamaldehyde (a component of cinnamon oil) and compounds in cranberries have also been shown in previous scientific research, including a study published in the Journal of Urology, to prevent bacteria from establishing themselves on host tissues and invading bladder cells. Multi enhance immune cells in the bladder wall.
According to a study published in the Journal of Therapeutic Advances in Urology last year, about 50 and 60 percent of women will experience a urinary tract infection such as cystitis at some time in their lives.
Women are more at risk because their urethra is shorter than men's, which makes it easier for bacteria to reach the bladder. It can also become a more frequent and frequent problem for women who have gone through menopause, as low estrogen levels lead to tissue thinning, making it easier for bacteria to take hold.
Symptoms of cystitis include a burning sensation during urination, an urgent need to urinate, urine becomes dark or cloudy and can make sufferers generally feel unwell, achy, sick and tired.
Treatments include painkillers and antibiotics, but finding the most appropriate and effective antibiotic for a patient may take time, and requires testing of samples in a laboratory. Medications can also have side effects, such as diarrhea and nausea.
There is also a growing problem of antibiotic resistance, as bacteria find ways to overcome drugs designed to kill them.
In 2017, the National Institute for Health and Care Excellence revealed that 34% of the 1 million NHS UTI samples were NHS She was resistant to the antibiotic trimethoprim.
The new treatment is being trialled at the Alfred Fournier Institute in Paris on 80 women, between the ages of 18 and 65, who have had at least two episodes of cystitis in the past six months, and as a result, their quality of life has significantly decreased.
They will be given two pills a day and compared to a control group of similar women who did not take the new drug. The researchers will compare the number of bladder infections and symptoms in the two groups over a six-month period.