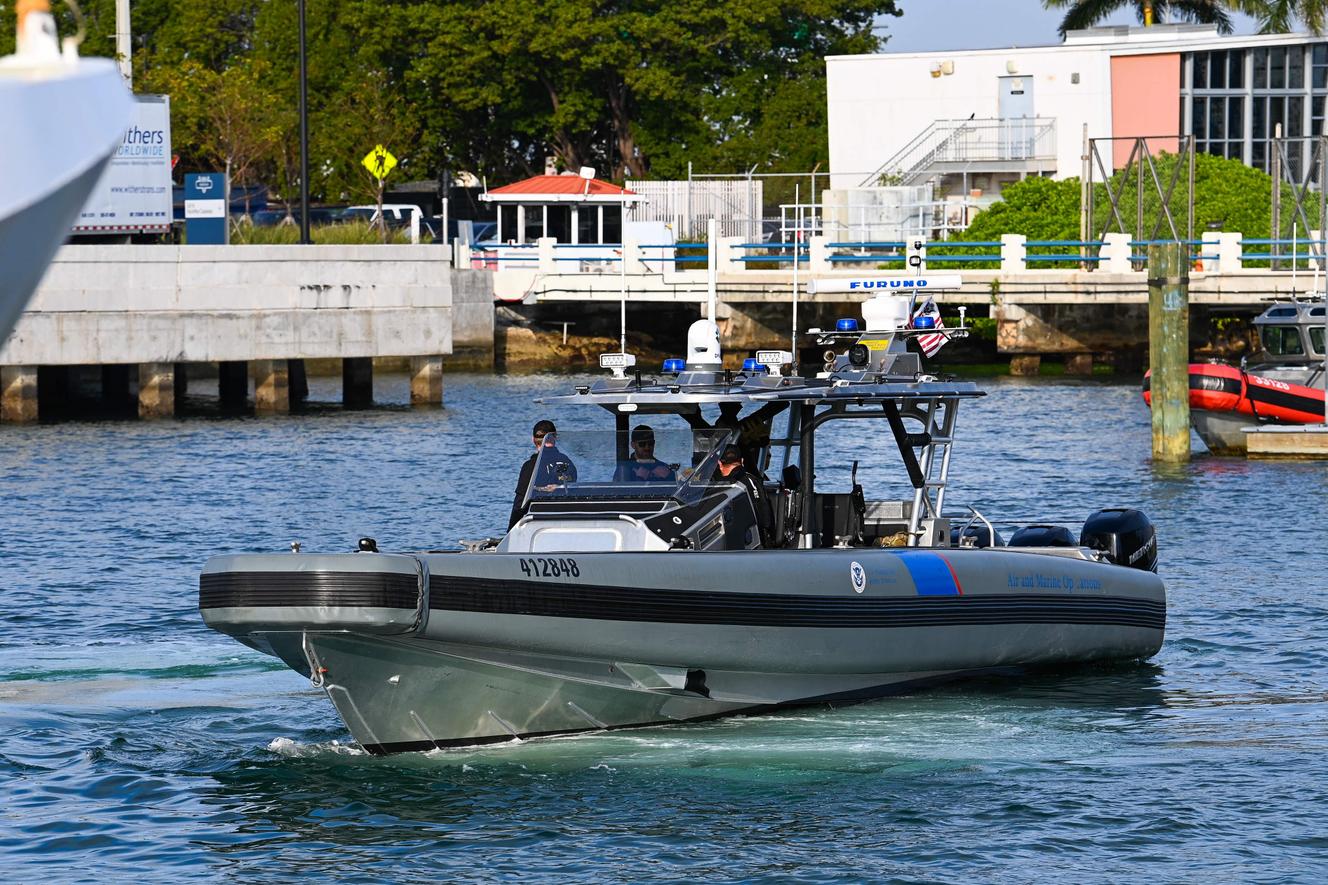 The hope was slim, it is now almost nil. US authorities will end the search « actives » of survivors after the capsizing off Florida of a boat on board which were forty migrants, announced Thursday, January 27, the coast guard.
"If we do not receive additional information allowing us to refine our search or direct us to other survivors, we will suspend the active search at nightfall", Miami Area Coast Guard Captain Jo-Ann Burdian said at a news conference.
The boat, which left the Bimini Islands in the Bahamas on Saturday evening, had capsized shortly after departure, and the alert had been given Tuesday morning by a commercial vessel which had picked up one of the passengers, the only known survivor to date, who had managed to cling to the hull of the overturned boat.
So far, five bodies have been found. "Unfortunately, we have come to the most difficult moment of this kind of operation, where we have to decide whether to stop active searches," added the captain of the coast guard, who found four bodies in the last twenty-four hours, after a first body found earlier.
Read also
United States: 39 people missing off Florida after shipwreck
Open investigation
According to the survivor, the boat was carrying 39 other people and none of the passengers were wearing life jackets. The boat had capsized about 70 km east of the park in Fort Pierce Inlet, located north of Miami. It was about 200 km north of the Bimini Islands.
"Every passing moment", He becomes "more unlikely that anyone could have survived", had explained, on Wednesday, with seriousness Mme Burdian.
The American authorities, who opened an investigation, suspect a "human smuggling operation", describing a "usual route" for such traffic "between the Bahamas and the southeastern United States".
"The purpose of this investigation is to identify, arrest, and prosecute any perpetrator or criminal group that organized, facilitated, or profited from this doomed enterprise," said Anthony Salisbury, an investigator, on Thursday.
The Bahamas, an archipelago of 700 islets (including 39 inhabited) located 80 km southeast of the coast of Florida, close to Jamaica, Cuba and Haiti, are regularly used as a land of transit by migrants who seek to reach the United States, and as a starting point for a dangerous crossing by Haitians living in the archipelago.
About 5,000 Haitian migrants work legally in the Bahamas, according to the World Organization for Migration, but between 20,000 and 50,000 reside there illegally.
Read also
Article reserved for our subscribers

In Haiti, the "descent into hell" of the population in the face of violence