Journey of treatment and recovery from breast cancer It is one of the most difficult stages of recovery for patients, especially if they are undergoing chemotherapy sessions, which are accompanied by disturbing symptoms, the most important of which are dizziness and nausea. Therefore, the patient refrains from eating and begins to lose weight and become thin in a short period, which affects the response of her body in its fierce battle against cancer.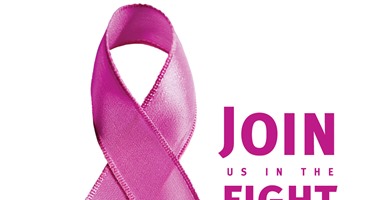 In the treatment phase of breast cancer, the diet plays an important role in the recovery process, and in enhancing the body's ability and the immune system, so a report published on the verywellhealth website revealed the best dietary habits that should be followed at this delicate stage.
Here are the most important nutritional tips that breast cancer fighters should be careful of:
1. Avoid ready meals
You should stay away from eating fast and ready meals that affect the treatment stage and increase risk factors and complications, so it is necessary to eat prepared foods inside your home because they are safe and very clean, compared to ready foods that may contain bacterial infection, and be easy to penetrate the body of the patient suffering from The immune system weakened during this period.
2. Cook meat at the highest temperature
Poultry and meat should be cooked to great temperatures, making sure that they are very ripe, so that they are free of any harmful infection or bacteria.
3. Sterilization of vegetables and fruits
Vegetables and fruits must be properly sterilized before eating to avoid any health complications.
4. Divide meals throughout the day
Nausea is the most common symptom that accompanies breast cancer patients, so the only solution to overcome this feeling is by dividing your daily meals into about 6 meals, while avoiding fried foods.
5. Avoid Excessive Salt
The cancer patient suffers from water retention in the body during the treatment period, so it is necessary to avoid adding salt or eating salts such as pickles and others that increase the amount of water stored in your body.
6. Lots of water and fluids
The patient feels dry mouth during chemotherapy sessions, so it is necessary to drink plenty of water and fluids to overcome this.