Celebrity dresses on the red carpet are of interest to many girls, as many of them are keen to wear dresses by famous designers and makeup artists to appear with an elegant look worthy of the event they are participating in, and it is an opportunity for designers to display their distinctive dresses, leaving the media and the public to analyze it.
Many girls may hesitate to wear feather dresses, but on the contrary, we see celebrities appearing in them more than once on the red carpet, which made them more common.pink villaThe most beautiful feather dresses worn by a number of celebrities on the red carpet:
deepika

Always keen to look the best at any event on the red carpet, Deepika opted for a sparkly purple feathered dress by Gaurav Gupta, which featured a polished feathered edge. The sleeves also feature feather detailing, and she was strapless, but what stole the show was her headpiece that came with a long fabric, and diamond drop earrings were added to it.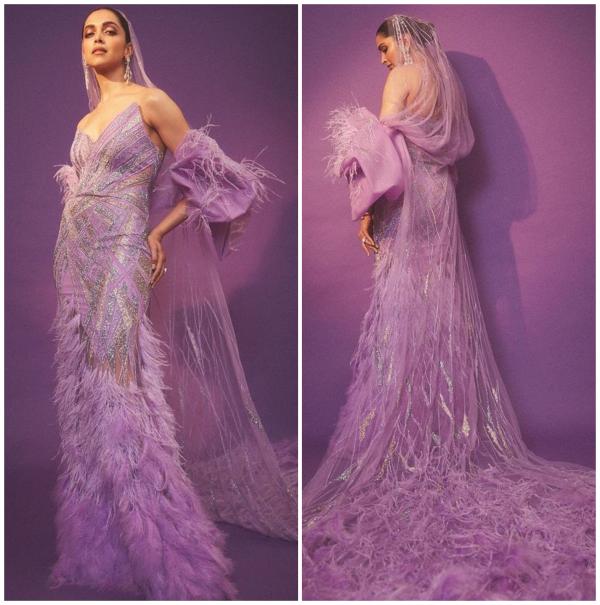 deepika
Sonakshi Sinha

Sonakshi also wore a piece of fashion designed by Atelier Flower while walking on the red carpet, she appeared in a blue dress, the dress was strapless and covered with feathers from the waist down, and she adopted a simple hairstyle, and paired it with a diamond and ruby ​​necklace.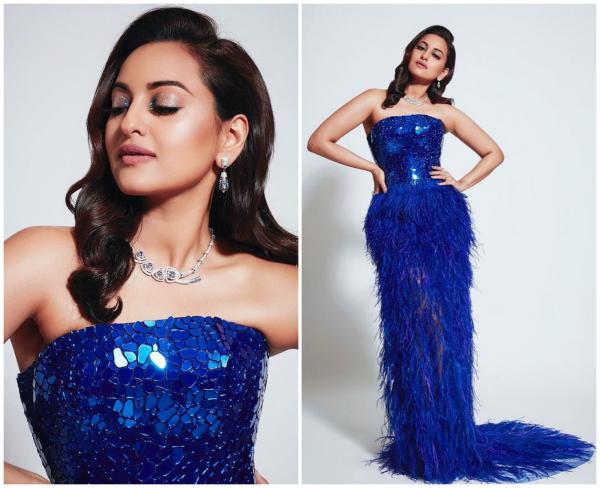 Sonakshi Sinha
Priyanka Chopra Jonas

When does Priyanka fail to attract attention to her? For the 2017 Emmys, she wore a custom-made white dress by BalmainThe elegant dress featured a feathered edge with a long tail, and she chose only diamond earrings as her sole accessory, and she adopted bold eye make-up and purple lipstick added allure to the all-white look.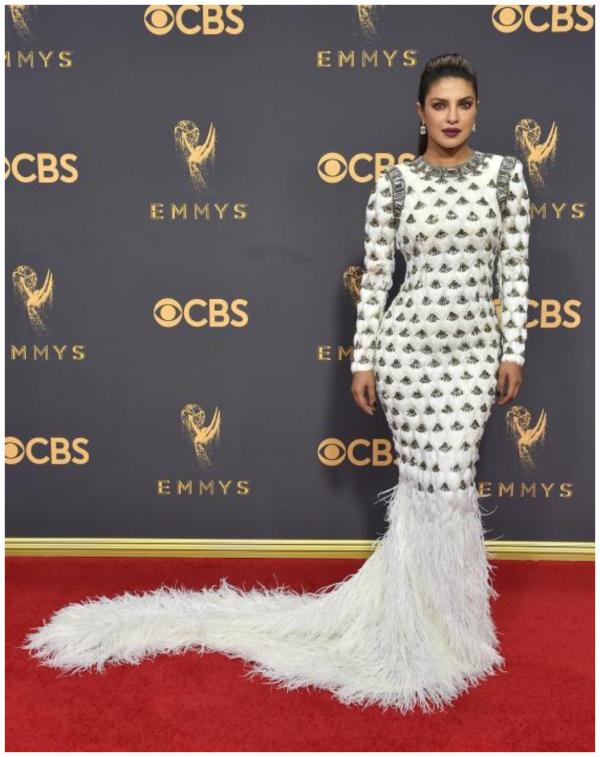 Priyanka Chopra Jonas
Anushka Sharma

Anushka appeared to the reception of Deep Fear in a distinctive dress, the high-necked sparkly dress was embellished with feather details on the sleeves and from below, she pulled her hair into an elegant ponytail, and wore silver dangling earrings.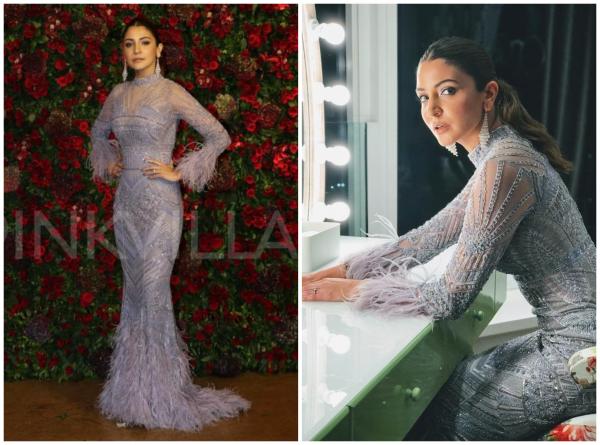 Anushka Sharma
Jenner Sisters

Kardashian's youngest sister and makeup mogul, Kylie Jenner, arrives at a party Met Gala For 2019, she wore a feathered Versace dress, which featured puffed sleeves with purple feathers, and model sister Kendall wore an orange off-the-shoulder feathered Versace dress with an elegant bun hairstyle and Tiffany jewelry.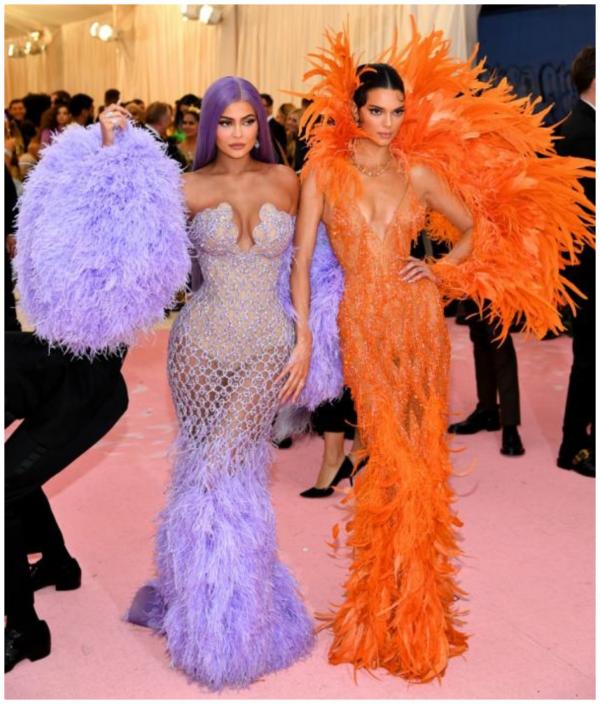 Jenner Sisters