International star Selena Gomez is one of the fashion icons that is followed everywhere, because of her sense of fashion, and her distinctive choices that drive millions of her fans around the world to imitate her style or be inspired by her in choosing her outfits.
Although the American singer and actress is a fashion icon, she has a simple style that matches her calm features without making much effort, and often makes bold fashion choices.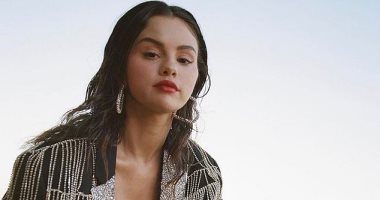 Yesterday, Selena Gomez's love for the black color, who was a strong hero during her tour to promote her new series, appeared. Only Murders In The Building, Which is a positive thing for black color lovers to take advantage of her looks that won the admiration of her followers, despite her appearance of overweight, according to the Daily Mail.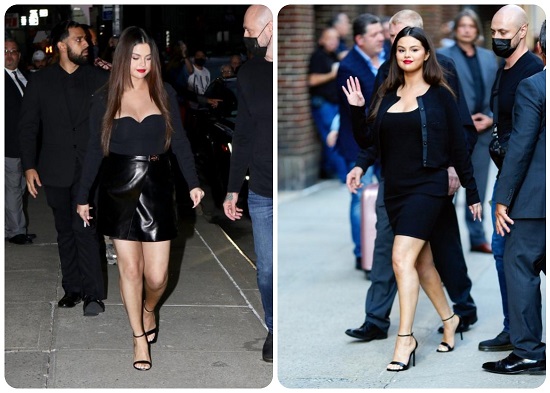 Selena Gomez
The American star had the ability to coordinate this dark color in a wonderful way, giving her a lot of radiance and brilliance. She used bright lipstick, while she relied on letting her hair fall in a smooth back.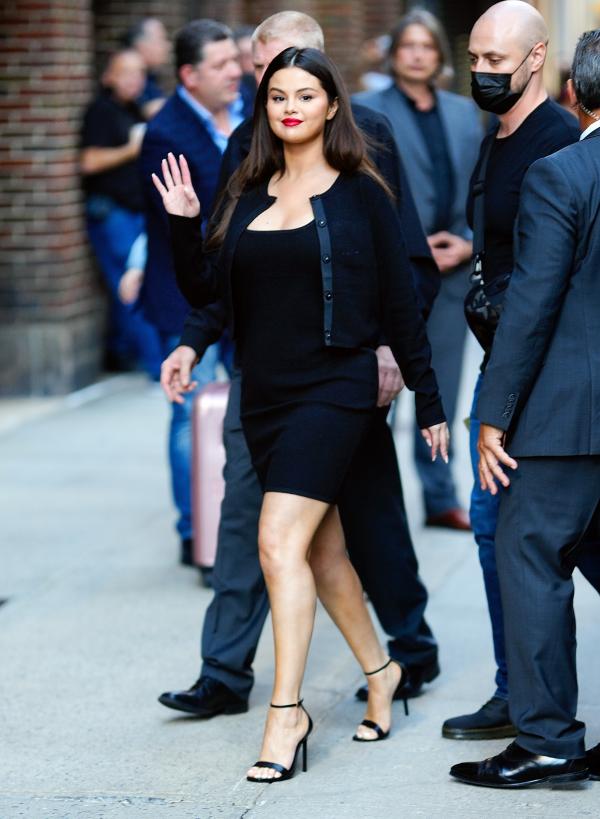 Selena Gomez in a short black dress
The second look of Selena Gomez was more exciting, despite her reliance on dark black, as she wore a black leather skirt, tightly wrapped and fitted with a belt with a golden circular buckle, which she wore with a full-sleeved blouse, designed with a heart-shaped collar and a small white handbag with a top handle, But this time, she relied on bright makeup and thick eyelashes, while she kept her lipstick and sleek hair.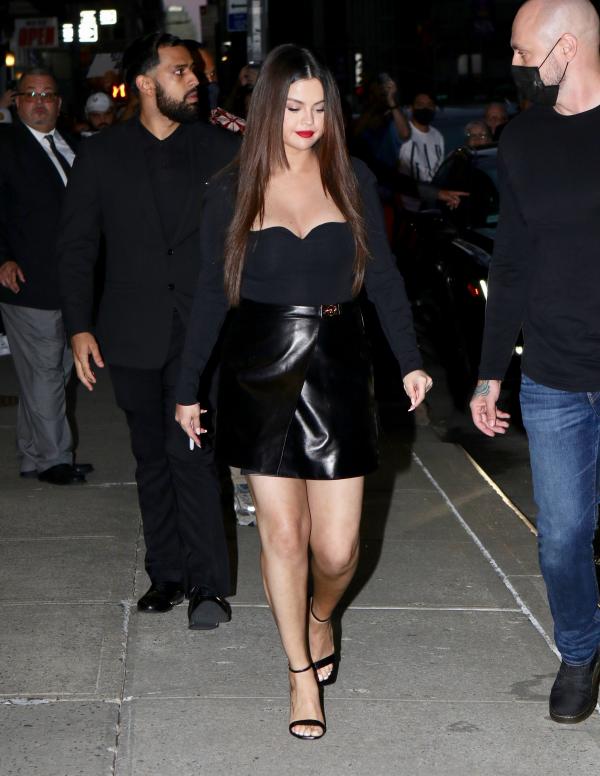 Selena Gomez in a black skirt