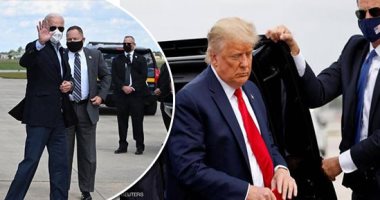 Republican Senator Lindsey Graham said: We do not support activating the 25th amendment to the constitution that allows the dismissal of the outgoing US President Donald Trump, and all options are on the table, adding: We will seek to restore the Senate in the 2022 elections.
Republican Senator Graham added, during a speech: I am concerned about the next 14 days, explaining that the US elections were legitimate, continuing: What Donald Trump requested from his deputy, Mike Pence, was not constitutional.
And the Republican senator continued: I said before that Joe Biden won the presidency of the United States.
At least four people were killed after supporters of President Trump stormed the US Capitol building in Washington, DC, yesterday, Wednesday, forcing Congress to evacuate, as lawmakers counted the electoral votes to certify the victory of President-elect Joe Biden in the November elections.
Chaos erupted shortly after Trump delivered a speech again in which he falsely claimed he had won a second term and pledged that he would "never give up."
Police shot a woman, and she was killed after breaking through the Capitol building and trying to enter the House of Representatives, and three others died as a result of "medical emergencies," according to the Washington Metropolitan Police Department.
Troops from Virginia, Maryland and the National Guard have been deployed to the capital to help quell the violence. Several hours after the storming, the authorities announced that the Capitol had been secured.
As chaos erupted, Trump asked his supporters to return home but repeated the claim that the election had been stolen. He said, "We must have peace, we must have law and order."
Police said 52 people were arrested, four of them in connection with weapons charges, and six firearms were seized. Two bombs were also found, one near the Republican National Committee and the other near the Democratic National Committee, along with a cooler filled with Molotov cocktails.