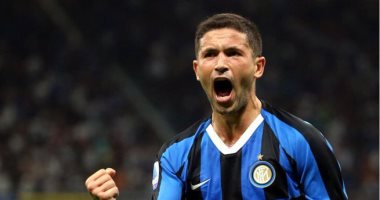 Inter Milan revealed the absence of Stefano Sensi from the Real Madrid match, scheduled for tomorrow, Wednesday, due to an injury.
Inter Milan midfielder Stefano Sensi left the Sampdoria match in Calcio, which brought the two sides together on Sunday, after suffering a knee injury, and put Simone Inzaghi in trouble, as he had made the five changes before his injury.
Inter Milan issued an official statement, saying, "Stefano Sensi underwent an MRI today, after he twisted his right knee, during yesterday's match against Sampdoria."
He added, "The medical examination revealed that Sensi had a collateral ligament injury to the knee, and the player's condition will be reassessed during the next week."
Inter Milan is preparing to face Real Madrid, next Wednesday, in the first round of the Champions League group stage.