Alaa Abu Draa' is a Syrian woman who loves animals. She has sheltered 120 cats and 20 dogs in her home, surrounding them with love and care, after her passion for animals began ten years ago when she found a wounded cat in the street, so I took her to her home and discovered that she was pregnant, and then she decided at first to shelter her until she gave birth. But she kept her, and kept her young.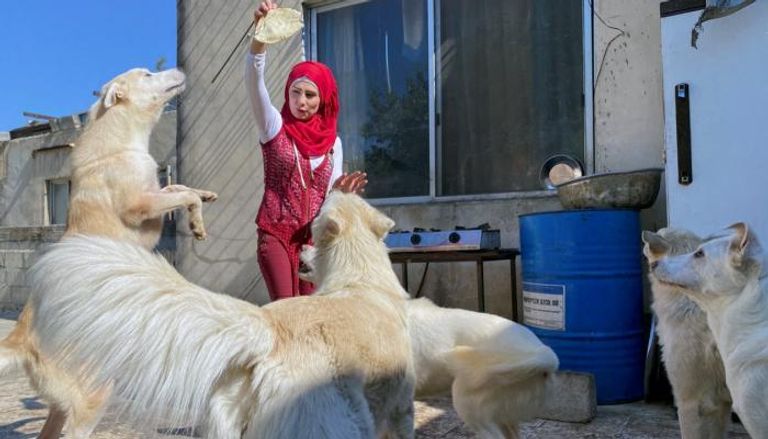 dogs
The Syrian woman said: "The first story was very easy for me, because my father was helping me, but a year and 4 months ago, when he died, and after that it became very difficult, so I had to sell things because I could no longer abandon them, and I could no longer take them back to the street."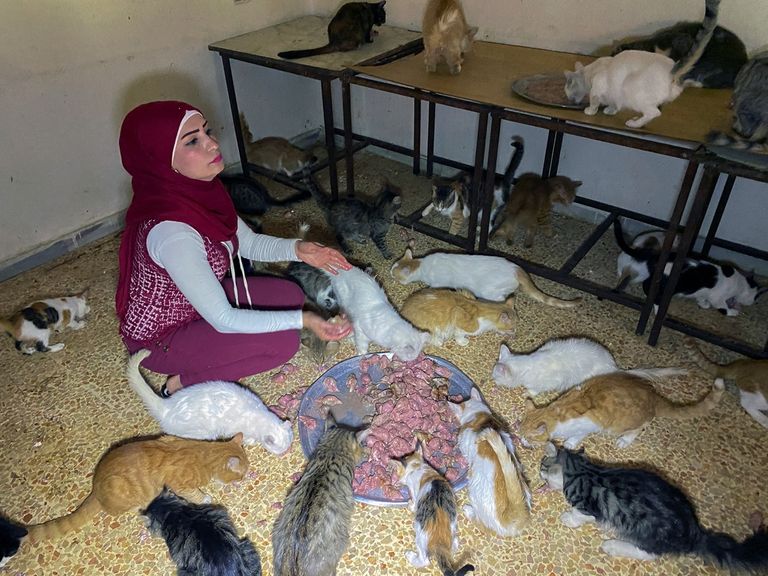 the cats
Alaa explains that when the Corona virus pandemic struck Syria in 2020, people in the city began to abandon their pets for fear of transmitting the infection, but she decided to shelter the animals, according to what was published by the Emirati "Al-Ain" website.
Alaa said that she owned a mattress and sold it and a computer as well, and after she ran out of what she could sell of her personal belongings, she started receiving aid, and indicated that feeding the animals is not difficult, because chicken remains feed them.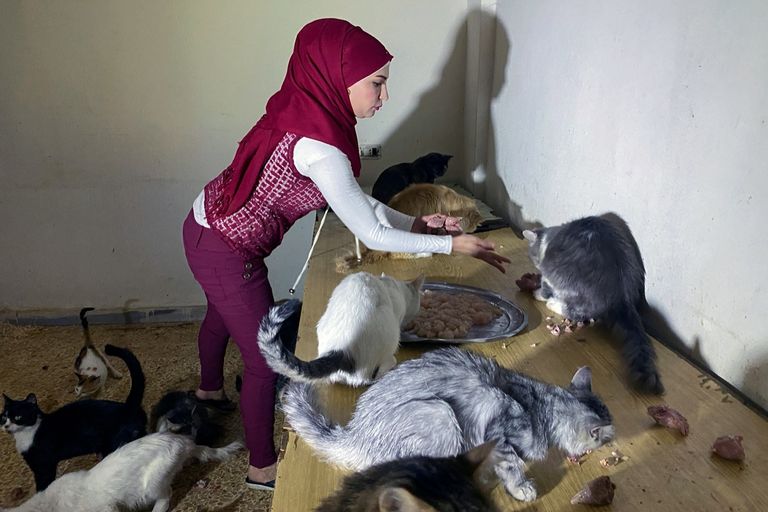 cats
On the other hand, it is noteworthy that a rare breed of cats called "Silkerk Rex", attracted attention on social media to become a star and has many followers, for combining the forms of cats and sheep with their curly hair and sheep's wool, in addition to their distinctive eyes..
and prepare Selkirk Rex A rare breed of cats that is becoming increasingly popular on social media with their unique appearance and beautiful sleepy eyes, which first originated from a genetic mutation in Montana, USA, in 1987, according to the British Daily Mail..
The nanny and breeding expert, Jerry Newman, gave her the name Miss Depisto, inspired by the curly-haired character in the famous TV series Moonlight at the time..
After that, Jerry called this breed "Silkerk" after the name of her stepfather, which makes it the first breed of cats named after a human being, and people often make comparisons between that breed and another breed called the Labram, but the Selkerk Rex is characterized by thicker and richer fur..