Yesterday, the world eagerly followed the opening of the Great Rams Road in Luxor Governorate, and viewers from all over the country enjoyed the artistic performances and songs that were part of the event's program, but behind this great effort were soldiers from the soft hands that participated in directing the event in the best way, such as the violinist, Salma Sorour, who had previously participated in the Royal Mummies Procession, played in front of President Abdel Fattah El-Sisi and drew the attention of those present to her and was the talk of social networking sites.
Salma Sorour, a student at the Conservatoire Higher Institute, spoke about her participation in playing the songs of the opening of the Great Path of Rams. She told Al-Youm Al-Sabaa: "Of course, it is an honor for me that I was chosen from among the musicians who participated in recording the music of the songs that were played in the opening of the road. The rams, like the Luxor song, our country, and the pharaonic anthems.
And about the scenes of preparing for the songs of the opening event of the Great Rams Way, Salma said, "Praise be to God, there were no difficulties in preparing and recording the songs, and the recording took one day and was within 4 or 5 hours, and this is only strings, this is different from the rhythm and the choir and all that."
Salma recalled her participation in the performance of the royal mummies procession, and said, "Maestro Nader Abbasi and musician Hisham Nazih chose me to play in the historical party, and I prepared for the ceremony by studying well and training. For God's sake, I play, and I was affected by the reactions of people on the social media to their admiration for my playing, because I did not expect that they would comment on my playing.
Salma dreams of achieving many, many things, which she expressed, saying: "My dream is to complete and study abroad, and to return to Egypt again, to pass on my experiences to the children of my country so that I can benefit them."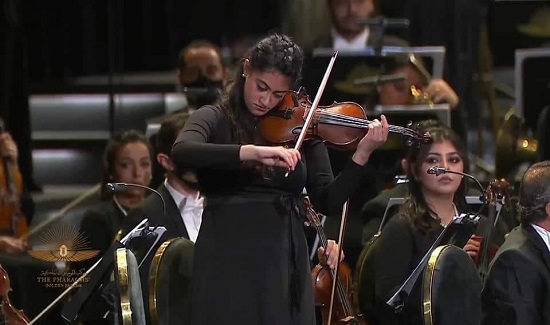 Salma while playing at the Mummies Parade party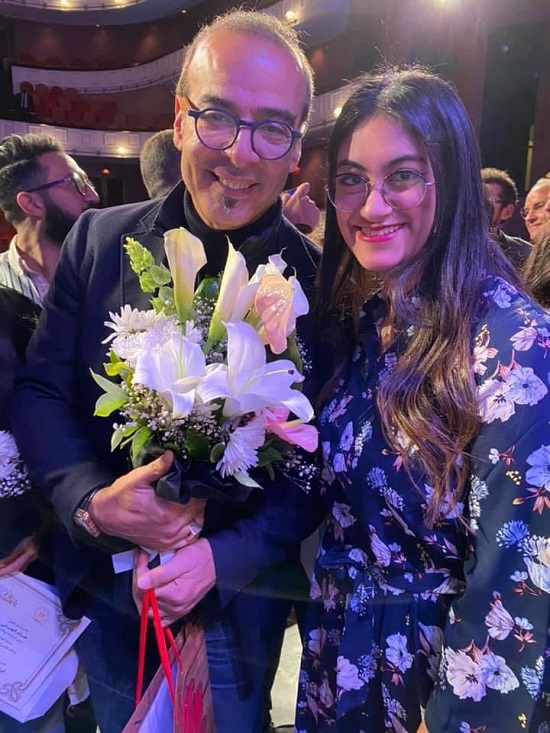 Salma with Maestro Nader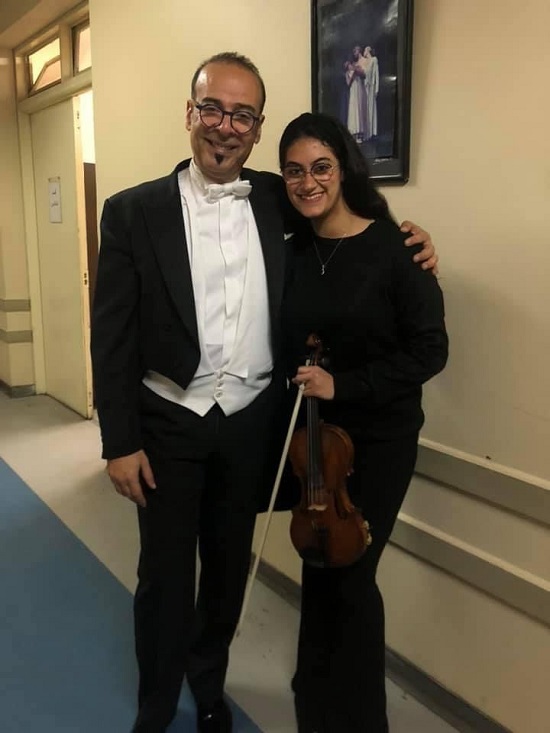 Another picture of Salma with Maestro Nader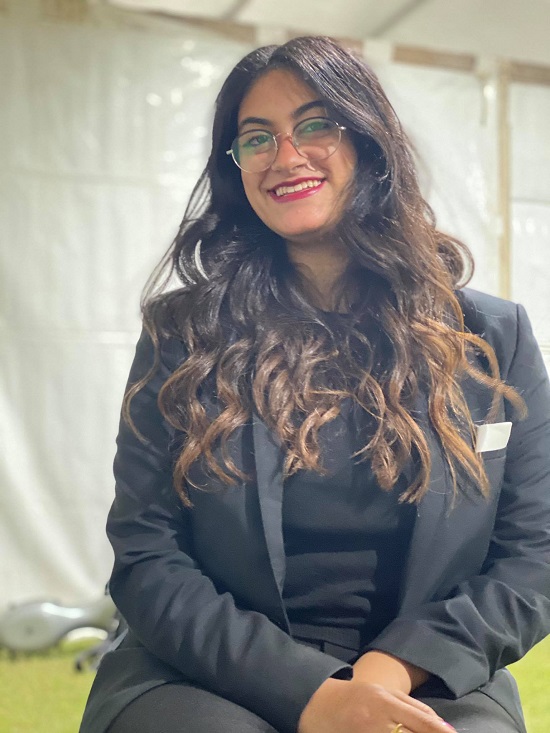 Another picture of Salma