Women are interested in taking care of their skin, especially in the winter, which causes dry skin, but a woman may make a mistake in choosing the right type of moisturizing cream for her, which does not give her the care she seeks, and for this we review, in this report, the types of components of the moisturizing cream suitable for different skin types in Winter season, according to skincare expert Dr. Deborah for the British newspaper "Metro".
Alpha hydroxy acids
AHAs are chemical exfoliators that help slough off dead skin cells, and are especially good for those with dry or sun-damaged skin.
It is also preferable to buy a moisturizing cream that contains alpha hydroxy acids along with hyaluronic acid and ceramides because they are excellent moisturizers and help prevent the skin from drying out.
It is preferable to use a cream that contains alpha hydroxy acids once or twice a week in the evening before bedtime.
Beta Hydroxy Acids (BHA)
Beta hydroxy acids are another group of skin exfoliating acids, and they help remove dead skin cells and lighten dull skin, and are suitable for most skin types but can dry out sensitive skin. the sun.
It is also recommended to use BHAs with hyaluronic acid and/or ceramides because they are moisturizers that help prevent the skin from drying out.
Ceramides
Ceramides help prevent skin aging and get a fresh complexion and prevent it from drying out. Suitable for all skin types and can be used with AHA "And" BHA".
Hyaluronic acid (HA)
Hyaluronic acid helpsHA), on the skin cells gather together to form a protective layer, which is suitable for all skin types, helps treat skin aging and moisturizes dry skin, and is safe for all skin types, but it may sometimes irritate sensitive skin.
Hyaluronic acid can be used with retinol, which also has anti-aging properties, including stimulating collagen production.
niacinamide
Niacinamide – also known as "Vitamin B3" – is found in skin products and helps shrink large pores, improve dull skin tone, smooth fine lines and wrinkles and moisturizes the skin, suitable for all skin types.
retinol
Retinol, a derivative of Vitamin A, stimulates the production of elastin and collagen, promotes skin cell turnover, improves skin tone, and helps reduce fine lines and wrinkles. It is used for its anti-aging properties, but it increases skin sensitivity, so it should only be used at night. It is also known to be suitable for most skin types and should be used with caution for those with sensitive skin.
Vitamin C
Vitamin C can be used for all different skin types, as it helps protect the skin from UV damage, fights skin aging, helps lighten skin tone, and moisturizes the skin.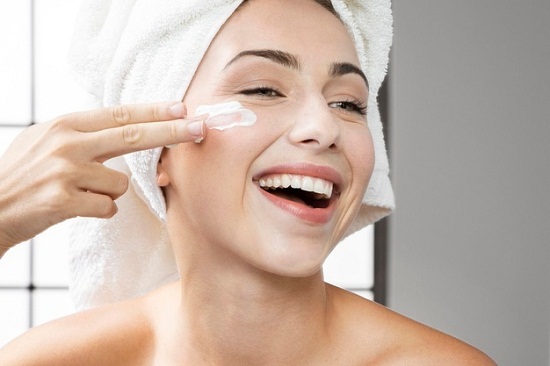 Skin care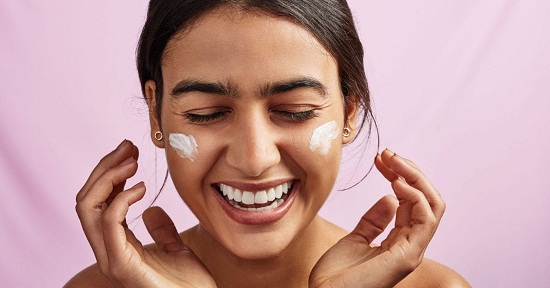 Skin Moisturizing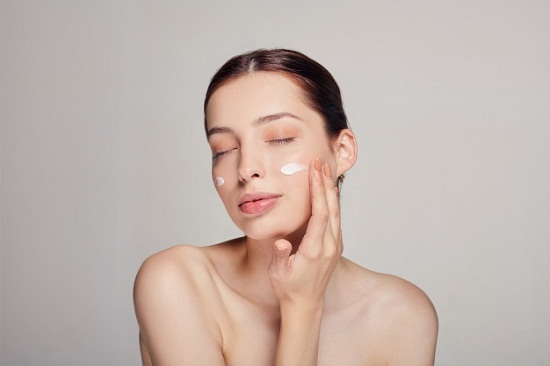 Apply a cream to the skin