The Italian network, "Sky Sports", revealed the best deals concluded in the Italian League during the last summer transfer period, after the end of the fifth round of the competition for the current season 2021-2022.
And the television network indicated that Inter Milan striker Edin Dzeko is at the forefront of the best deals in the Italian league during the last Mercato, due to his scoring rates with the Calcio title holder.
The network stressed that the scoring performance and the contribution to it is the most prominent measure in choosing any of the best deals in the Italian league or any of the international leagues.
The English star Tammy Abraham of Roma came in second place, who was able to set two goals and assist the same, while Ibrahim Diaz of Milan came in third place with two goals and an assist.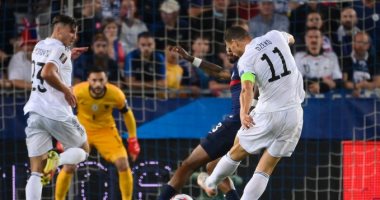 The list of the top 10 deals in the Italian League is as follows..
Edin Dzeko: (Inter Milan) – 4 goals + 1 assist
Tammy Abraham: (Roma) – 2 goals + 2 assists
Brahim Diaz: (AC Milan) – 2 goals + 1 assist
Marko Arnautovic: (Bologna) – 2 goals + assists
Mohamed Fares: (Genoa) – 2 goals + 0 assists
Francesco Caputo: (Sampdoria) – 2 goals + 0 assists
Joaquin Correa: (Inter) – 2 goals + 0 assists
Marco Bajaca: (Torino) – 2 goals + 0 assists
Olivier Giroud: (AC Milan) – 2 goals + 0 assists
Hakan Calhanoglu: (Inter) – 1 goal + 2 assists