Chinese media published details of a strange case of a woman who claimed she had not slept for nearly 40 years, and who confirmed that she had never felt tired or sleepy during this period, and while most people cannot work for 24 hours straight without getting a little sleep, the Chinese woman Li Zhanying claimed to have gone 40 years without sleep, an achievement confirmed by her husband and their neighbors, according to the website. odditycentral.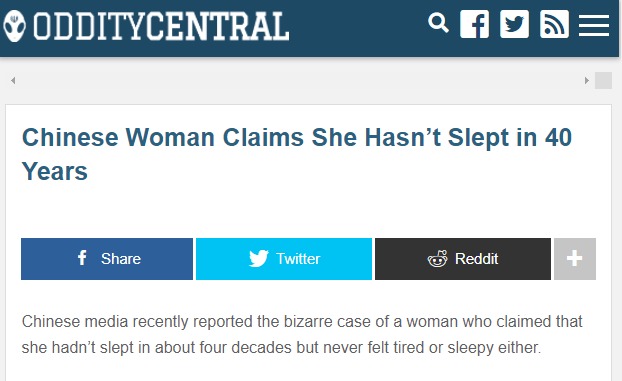 The news on the odditycentral website
The Chinese woman remembered, the last time she got some sleep when she was five or six years old, but now in her mid-40s, sleep is just an old memory.
The woman is a villager in . county ZhongmouShe is somewhat of a local celebrity in her community, due to her purported ability to stay awake all day and night. A few years ago, some neighbors tried to put her claims to the test by playing cards against her under a streetlight at night, but in the end they either came home or They slept there, while she remained awake.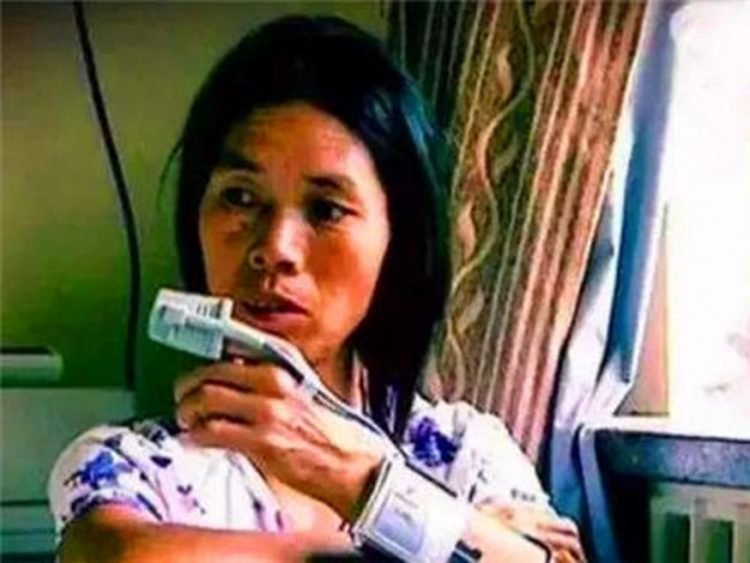 Chinese women
Li's husband, Liu Sokoin, also confirmed that his wife didn't seem to need any sleep at all since they were married, noting that she stayed up day and night, doing chores around the house even in the dead of night, and Li kept telling him that she didn't. She could sleep, so he blamed insomnia and bought her some sleeping pills, which didn't work either.
According to Bastille PostHowever, after visiting a medical center recently in Beijing, the mystery of her lack of sleep decades ago was finally solved, as a team of doctors used advanced sensors to monitor the woman. For 48 hours, they found out that she was actually asleep, not the way most of us sleep.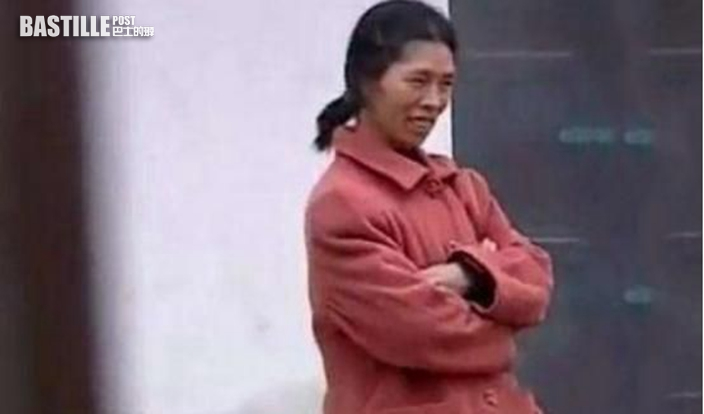 The Chinese woman who has not slept in 40 years
Data collected during 48 hours of brainwave monitoring showed that Li got a light and moderate sleep like normal people, but not by lying on the bed with her eyes closed, but while talking to her husband, and doctors described this phenomenon as "sleep upon awakening." ', a condition similar to sleepwalking, in which some nerves and organs remain Li Zhanying Active during sleep.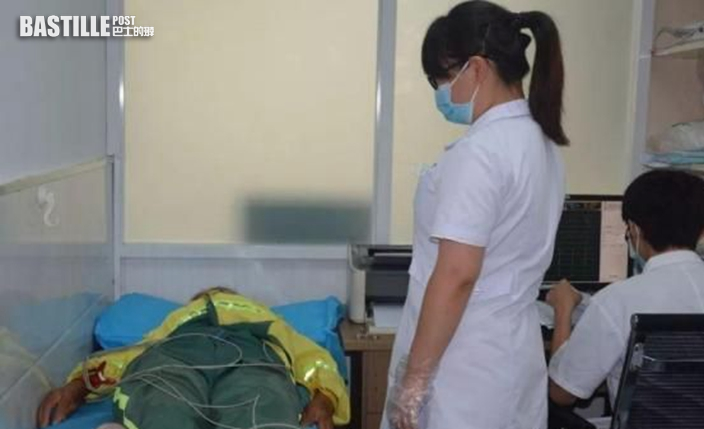 During the examination of the lady
Doctors said, her brain is deceiving her, when she was resting a part of her body had already gone into a state of rest, but she did not have to close her eyes, for example, when talking to her husband, Li Zhanying sometimes had slow eyeballs and hollow eyes, indicating She was resting during those moments, due to her unusual way of resting her body and her brain.
Lee continues to believe she hasn't slept in 40 years, as she only spends 10 minutes with her eyes closed every day, so she's technically right.