A new study revealed that going to sleep between 10 pm and 11 pm reduces the risk of heart disease, as scientists found that there is a link between sleep times and heart attack and stroke, especially in women, and that those who stay up late are more at risk of disease, according to British newspaper "Daily Mail" website.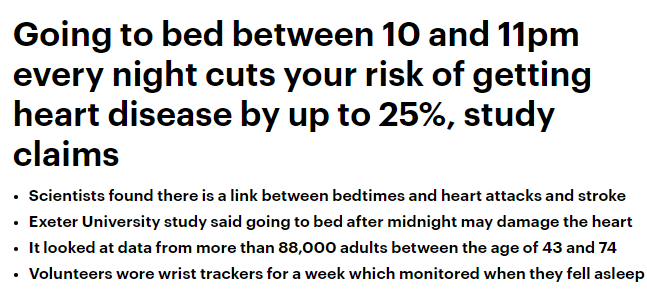 The study, conducted by the British University of Exeter, said that going to bed after midnight may harm the heart, as people are less likely to see morning light, which disrupts the body's natural clock.
The study examined data on more than 88,000 British adults aged 43 to 74 who wore wrist trackers for a week that monitored their sleeping and waking times, as well as answering questions about their lifestyles.
This was compared to their five-year medical records detailing cases of heart disease, heart attack, stroke and heart failure.
The research found that those who slept between 10 pm and 10.59 pm each night had the lowest rate of heart problems.
People who went to bed after midnight had a 25% greater chance of developing heart problems.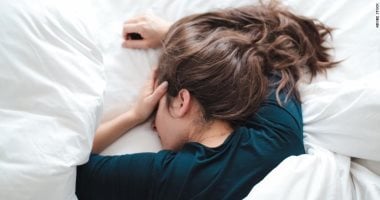 The research, published in the European Heart Journal, concluded that encouraging people to maintain a regular bedtime could help prevent cases of heart disease "at the lowest possible cost".
Lead author of the study Dr David Planes said: 'The body has an internal 24-hour clock, called the circadian rhythm, which helps regulate physical and mental performance. Cardiovascular health.
He added: "Our study indicates that the optimal time for sleep is at a specific point in the body's 24-hour cycle and that deviations may be harmful to health and the most dangerous time was after midnight, perhaps because it may reduce the likelihood of seeing the morning light, which resets the clock. the body".
The study found that the relationship between sleep time and heart disease risk was stronger among women, which may be due to hormonal differences and menopause.
The study added that the men who stayed up after midnight had no ill effects, although those who went to bed before 10 pm were more likely to develop heart disease.
The study said that encouraging people to sleep before 11 pm can reduce the risk of heart disease in millions.