Spending a lot of time in front of a screen not only affects your eyes but can also cause serious skin problems, and in this age of technology it's hard to imagine doing any task that doesn't involve a smartphone or computer.
But a little more knowledge about how blue light emitted by computers, smartphones, tablets, televisions, and other electronic devices can damage your eyes, can spare you any complications.
With more than 12 months passed since the pandemic forced everyone to work from home and thus increased screen time for everyone, from formal meetings to social and family gatherings, everything is now available online, and we all know it can have multiple undesirable effects on people. Eye.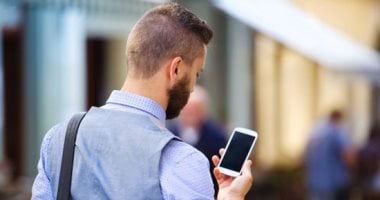 Too much screen time can damage your under-eye skin

According to a website report, healthline"Dark circles under the eyes are one of the most common effects of excess screen time. This dark color gives your eyes a tired look, making the individual appear ill or sleep deprived. The skin around the eyes is the thinnest of all and is affected by the time spent in front of the screen.
Artificial light from the screen of your electronic devices causes a lot of drying in the eyes, and also causes collagen to break down.
Here are smart ways to deal with under-eye skin problems caused by screen light

skincare routine

Try to follow a proper skin care routine, and don't forget to use a moisturizer rich in vitamins especially C And E And KTake an appropriate amount of moisturizer and gently massage clockwise and counterclockwise in gentle circular motions.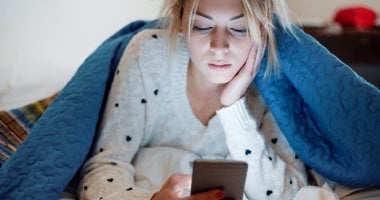 Use a high quality under eye cream

Make sure you apply a good under eye cream for at least 40 minutes before going to bed.
Don't throw away used green tea bags

Never throw out green tea bags after consuming the tea. Instead, you can apply it to your skin under the tired eyes. Green tea bags are great for shrinking the blood vessels around the eyes which ultimately leads to the reduction of dark circles.
Give your body a rest for 8 hours

Sleeping on time and for at least 7-8 hours is very important for your overall health, especially when it comes to taking care of your eyes. Catch up on sleep can help reduce the appearance of dark circles.
Take a break from digital devices

Don't use your digital devices all day, a digital detox is not only important for your mental health but also for your skin.