Dr. Fawzia Abker, Somali Minister of Health, revealed, during the WHO Eastern Mediterranean Region symposium on pandemic preparedness, that the Corona pandemic has harmed a lot in the developing world, explaining that a country like Somalia affected the pandemic on its economic growth.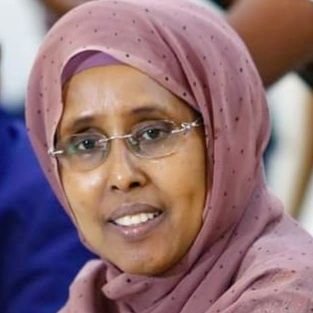 Fawzia Abker
She said that the health gains we made at the beginning of the century will be affected, explaining that many health services were suspended during the Corona pandemic, noting that Somalia is working on pandemic preparedness at the present time by improving its health systems, and we are establishing a system for surveillance and response, noting that Programs for health workers have been developed, and we will create a center to train 3,000 health workers in the field, adding, will the world fulfill its promises towards developing countries such as Somalia, noting that the world has failed to protect the vulnerable, especially in areas affected by conflicts, and the inequity in distributing Corona vaccines, noting that only 2.5% of low-income countries received the vaccine.
She added: We are all going through a great moral test, and when countries report any disease, we find that other countries are creating barriers to the affected country, and a lack of transparency in announcing and responding to pandemics, noting that the establishment of a framework agreement for pandemic preparedness will succeed if we achieve justice in health systems. The fragile, and the agreement not only aims to achieve international agreements, but we must commit to support and make available to us technology and new innovations to confront pandemics such as Somalia and other fragile countries, in order to ensure that future pandemics do not have a devastating impact as happened with the Corona pandemic, and that we can only achieve strength If we can strengthen our countries.
She pointed out that a group of rich countries is able to achieve improved health security by 2030, achieve universal health coverage, and achieve equity in all countries, especially in fragile and vulnerable countries. .