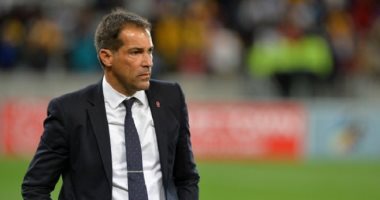 Roger de Sa, coach of the South African Cape Town All-Stars team, announced his resignation from coaching the team to join the technical staff of the Egyptian national team led by Portuguese Carlos Queiroz, the new coach of the Pharaohs, who took over the task to succeed Hossam El-Badri, who was sacked a few days ago.
De Sa said, in statements to the South African newspaper, "Kick Off", that he resigned from coaching the South African team to travel to Egypt and start a new mission with Carlos Queiroz.
The South African coach explained, "I will travel to Egypt next Monday to start the new mission."
The newspaper, widely distributed in South Africa, said that De Sa's decision to step down as coach came after only 3 matches after the start of the season in South Africa, where he was appointed in July.
She pointed out that De Sa, the former international goalkeeper and former coach of Ajax Cape Town and Orlando Pirates, worked with Queiroz before in the South African team between 2000 and 2002 and then again in the Portuguese team that participated in the 2010 World Cup.