South African press reports revealed that Al-Ahly coach Pitso Musimani rejected the decision issued by the Red Castle administration to fine the technical and administrative staff and players with a value equivalent to 300,000 pounds due to the failure in the Egyptian Super match in favor of the Vanguard of the Army team.
According to the South African newspaper, Soccer, Musimani refused to impose any penalties on him or any of the team's technical staff during the current period.
The report said that Musimani showed an angry reaction to the decision of the president of Al-Ahly club to fine him 300,000 pounds (approximately 20 thousand dollars) after losing the Super match against the Vanguard of the Army on penalties.
He pointed out that Musimani refuses the fine, and considers it a great exaggeration, and he has informed Al-Ahly management of this.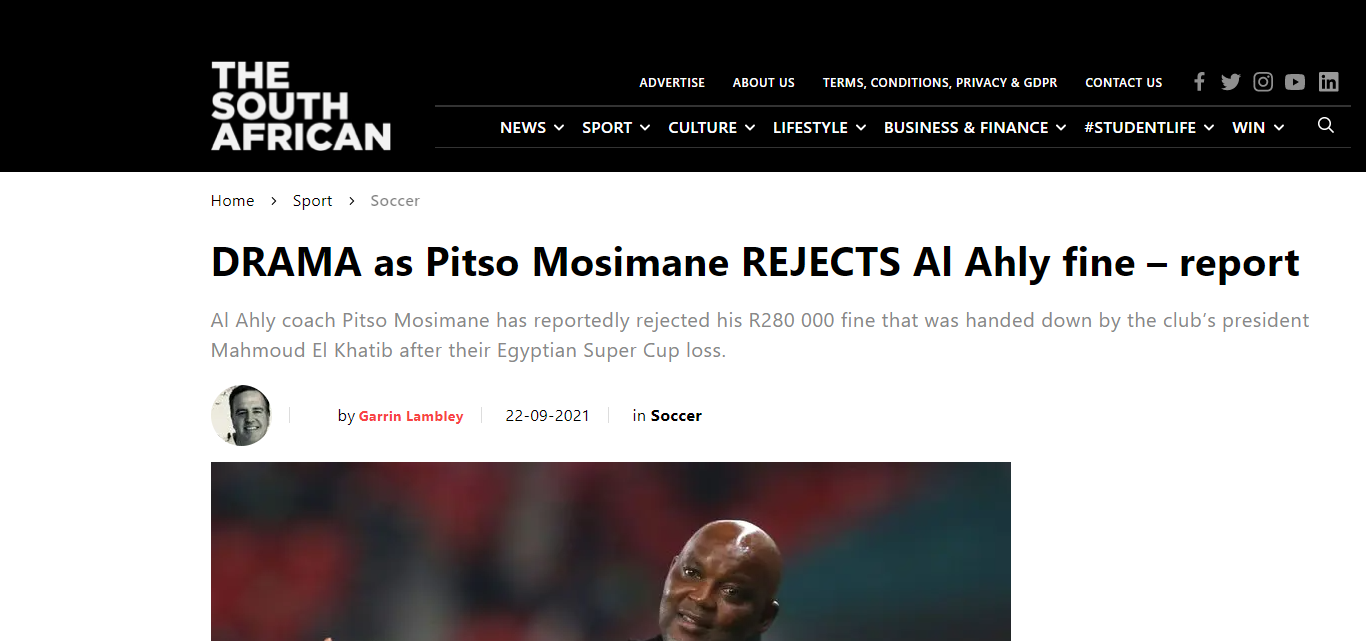 A zinkographic image from the South African newspapers report on Musimani's anger at Al-Ahly's punishment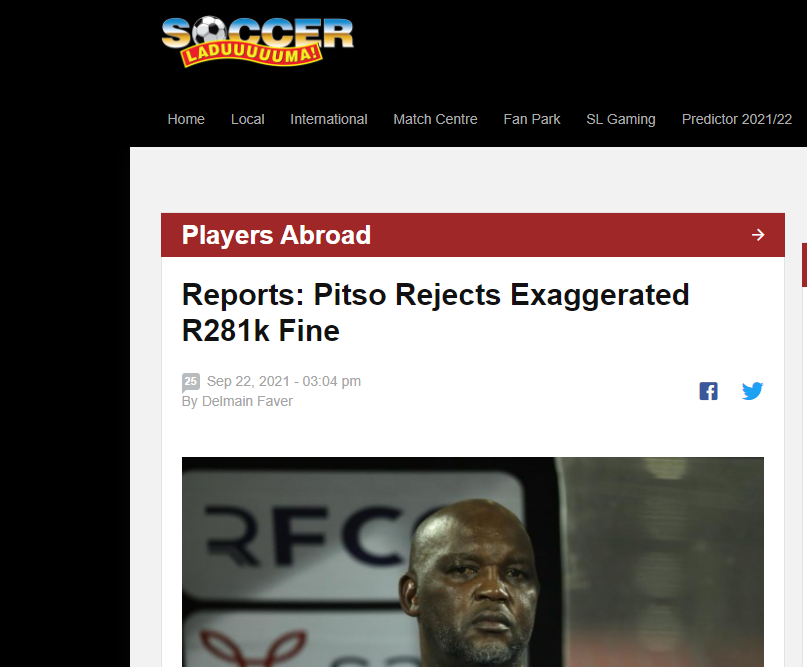 South African soccer site
In a related context, Al-Ahly club officials decided to deduct three hundred thousand pounds from each player in the first team, and a similar deduction from the football director and each member of the technical staff, based on the club's constants and in light of the great support that is provided to the first football team system to achieve the ambitions of Al-Ahly and its fans.
Al-Ahly club officials also decided to deduct a percentage from the rest of the administrative and medical staff according to their salaries, after the team's performance in the super match on Tuesday evening, which was not at all commensurate with the great technical capabilities possessed by these players and their technical, administrative and medical staff.
Al-Ahly officials also decided to take some other measures in the same direction until each element returns to provide the return that the club and its fans deserve.
Tala'a El-Geish won the Egyptian Super Cup for the first time in its history after defeating Al-Ahly with a penalty shootout 3/2 during the match that brought them together on Tuesday evening, at Borg El Arab Stadium in the Egyptian Super, so that the two teams resorted to penalty shootouts. Al-Ahly and Talaa Al-Jaish resorted to a penalty shootout after the end of normal and extra time in a goalless draw.