Press reports revealed that Al-Ahly club coach Pitso Musimani impersonated the Portuguese Jose Mourinho, the technical director of the Italian club Roma, when he gifted his silver medal after the loss to the army in the Egyptian Super for a young Ahlawy.
The South African newspaper idiskitimes said that the match ended with the victory of Tala'a El-Gaish, which disappointed many Al-Ahly fans, but Musimani made one of the young fans very happy.
And the newspaper pointed out that Mosimane awarded his silver medal to a young fan after the award ceremony, and thus Mosimane followed the example of Mourinho, who also gave up three medals during his coaching career.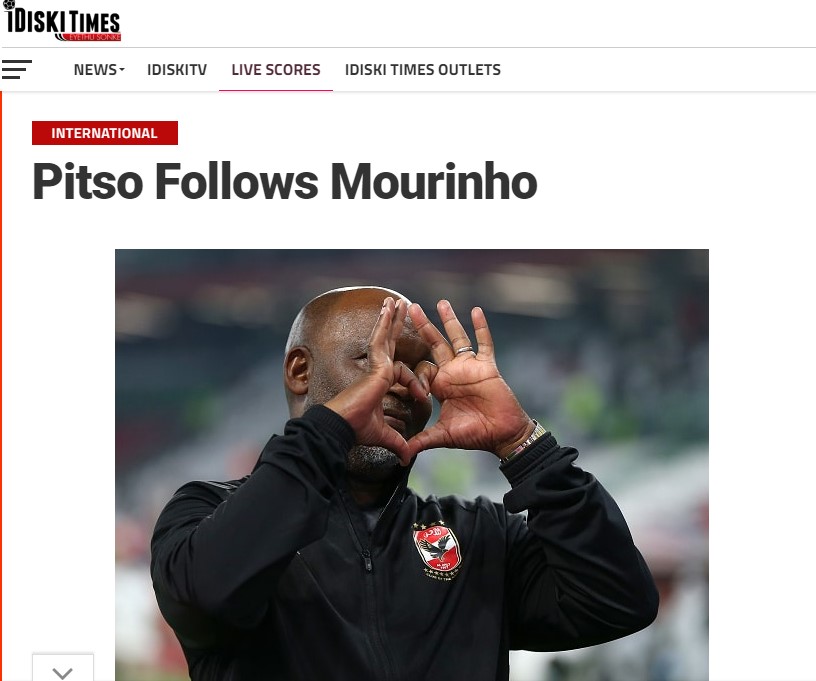 The Portuguese coach gave his silver medal after the 2015 FA Shield after the defeat against Chelsea against Arsenal, and also the medal he won after the 2017 European Super Cup when his team Manchester United lost 2-1 to Real Madrid.
South African press reports revealed that Al-Ahly technical director Pitso Musimani rejected the decision issued by the Red Castle administration to fine the technical and administrative staff and players with a value of 300,000 pounds due to the failure in the Egyptian Super match in favor of the Vanguard of the Army team.
According to the South African newspaper, Soccer, Musimani refused to impose any penalties on him or any of the team's technical staff during the current period.
The report said that Musimani showed an angry reaction to the decision of the president of Al-Ahly club to fine him 300,000 pounds (approximately 20 thousand dollars) after losing the Super match against Tala'a El-Jaish on penalties.
He pointed out that Musimani refuses the fine and considers it a great exaggeration, and that he informed the Al-Ahly administration of this.