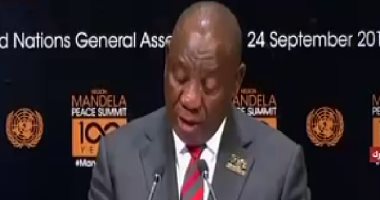 South Africa tightened restrictions imposed due to the spread of the Corona virus, after infections exceeded the million mark, following the discovery of a new strain of the virus in the country.
President Cyril Ramaphosa said in a televised speech, according to the "Russia Today" satellite channel, that the Cabinet decided to move the country to Level 3 of restrictions, and this includes the complete ban on sales of alcoholic beverages, the cancellation of large-scale events, and the imposition of wearing a mask in all public places.
Ramaphosa added: "We must now flatten the curve to protect the capacity of our healthcare system and enable it to respond effectively to this new wave of infection."
According to the World Meter website, which specializes in following up on the developments of the Corona pandemic, the total number of Corona cases in South Africa is 1004,413, while the total number of deaths is 26,735.