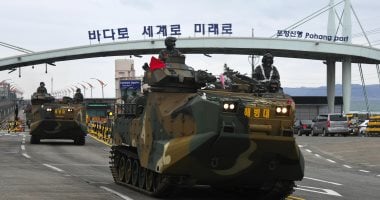 South Korea's Yonhap News Agency quoted the source as saying that the two countries conducted their "Vigilant Ace" winter joint exercises on a smaller scale from December 7 to 11, with the participation of fighters such as the F-15K and KF-16 from South Korea and the F-16. from the United States.
The annual Vigilante ACE exercise has been replaced by smaller training since 2018 to support diplomatic efforts to denuclearize North Korea.
"These exercises were annual and regular exercises to verify the ability of the two allies to carry out joint operations," an Air Force officer said.